A look at how France will use the Paris Olympics to become the world judo superpower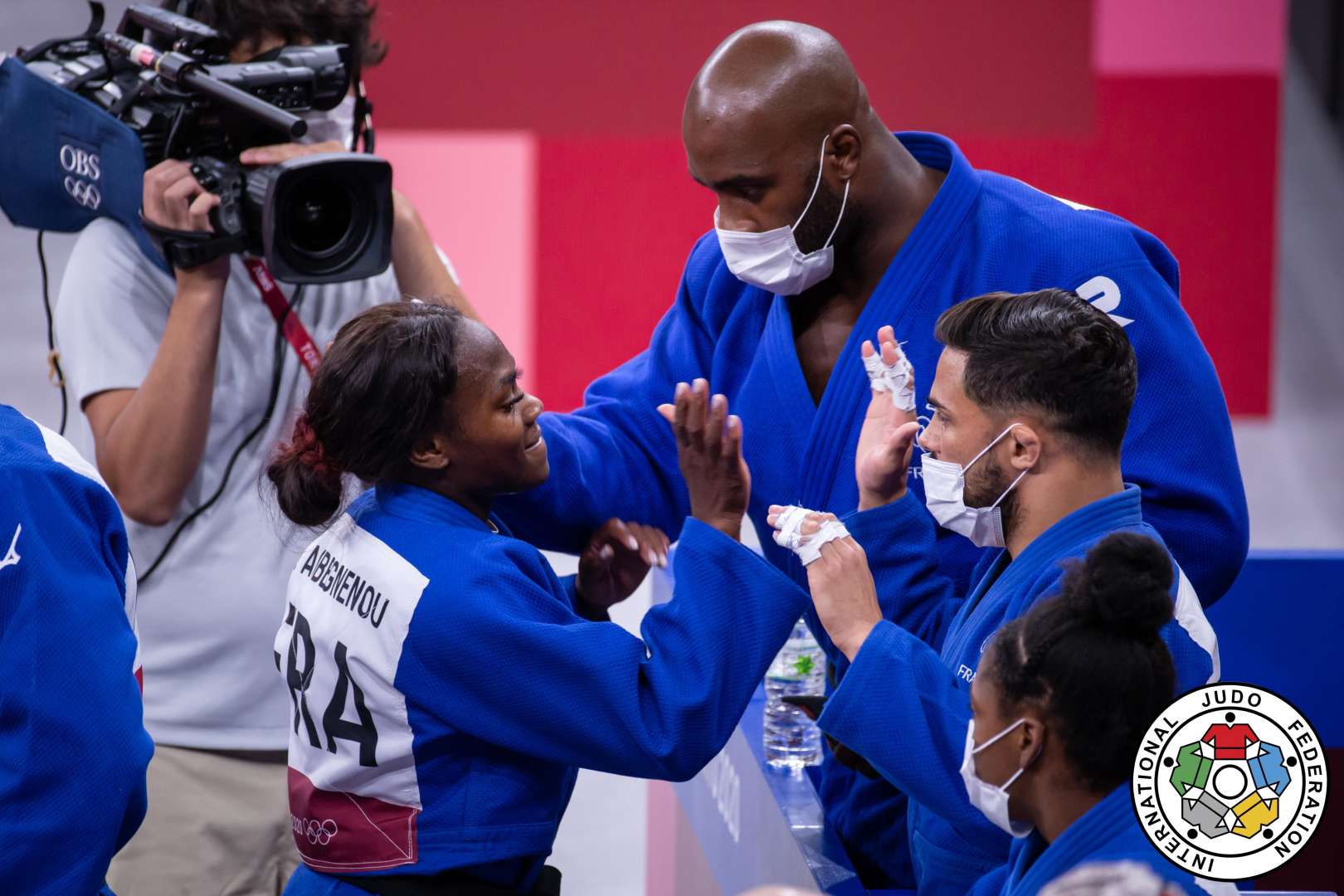 7 Jan 2022 16:30
IJF Emanuele Di Feliciantonio / International Judo Federation
There's a fairly good chance that you automatically switch off when any mention of the 2024 Olympics in Paris is made given that it does seem like a lifetime away still. After all, the torch has only just left Tokyo after the 2021 showpiece, which generally means, in this instance, that enthusiasm is not at an all-time high for the event.
That is of course a perfectly reasonable viewpoint to have but it is not one that everyone subscribes to, with France furiously working towards establishing 1000 new dojos by the time the 2024 Olympics begin in Paris. All things told, it is a jaw-dropping effort that the French judo committee is extremely confident about meeting as they work day and night in order to overtake Japan as the world's leading judo superpower.
Even as a judo enthusiast reading this, you may be surprised to hear that France is historically the second most successful nation when it comes to judo. Indeed, when you think about this famous European country and their preferred sport, you automatically think of football and for good reason as they are the reigning World Cup champions. In fact, the latest スポーツベット (sports betting) prices list France as the second favorites to win the 2022 World Cup in Qatar at odds of +600.
With this in mind, it's easy to see why people don't associate the country with judo, but the truth is that the people of France can't get enough and take it very seriously. The results do tend to speak for themselves as well after France won eight medals in Tokyo during the last Olympics, which included gold for Clarisse Agbegnenou who triumphed in the -63 kg division. Encouragingly, Agbegnenou is turning into a household name in France and her exploits in Japan would have done wonders for participation in the sport.
This is why the powers that be of French judo are now looking to strike while the iron is hot by capitalizing on the judo craze at the grassroots level. With 1000 new dojos set to be up and running by the 26th of July 2024, you can only imagine how many people will take up the sport over the next two years.
It's worth mentioning that France's intention isn't only to see their medal count go up in future Olympics' by constructing these dojos, as the committee have also been incredibly vocal about the social and educational benefits that will be felt across the land.
It's an important point to consider as countries can get too single-minded in their goal to increase their chances of success in the Olympics by neglecting the fact that sport is meant to be fun and judo, in particular, has given people of all age groups, shapes, and sizes, new-found confidence. At the end of the day, when you light that fire in people, the rest takes care of itself.
So, with 1000 new dojos set to go up around the country and the powers that be adopting a nurturing attitude above any other potential gains, you can bet that France will begin to close the gap on Japan.