Tashkent hopes for support of home crowd at World Championships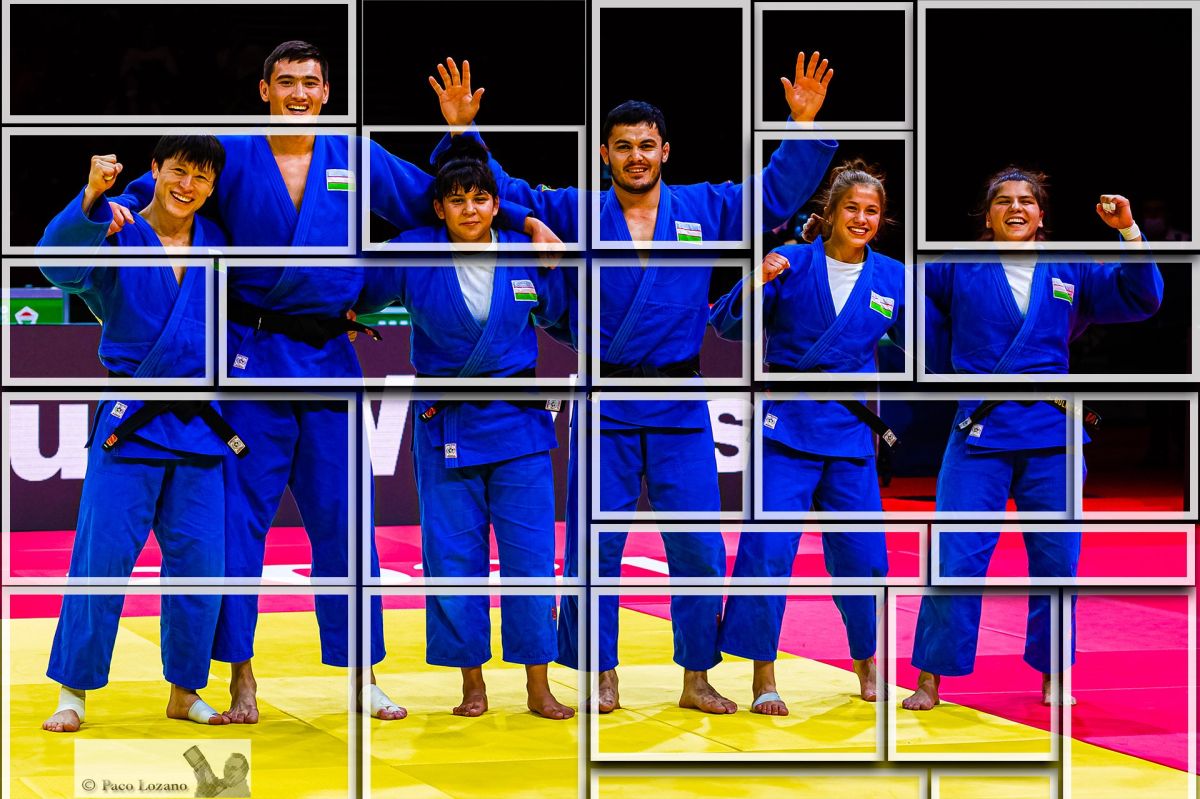 8 Jan 2022 09:25
Paco Lozano / Judo y Otros
With the World Championships this year in Tashkent in Uzbekistan, and the development of Uzbek judo, we wonder what could be the medal haul of the home country. Let's have a look at the historic medal count of the World Championships in the last 20 years. In some years even open weight championships were held, even until 2011 in Paris.
The home country should normally get a boost from hosting a home World Championships event, but historically that hasn't always be the case. Although we don't know yet if home crowd is allowed in Tashkent, we do know what happened over the last few years. We were glad to see that at least some limited home crowd was allowed to cheer for the home players, such as Krisztian Toth last year in Budapest who could celebrate the only medal for Hungary with friends, family and the home crowd. Of the 56 available medals Hungary claimed one, so 1.80% of the total.
At the previous World Championships that Hungary organized the home country didn't catch any medal, a clean 0%. Same percentage as Egypt at the 2005 World Championships in Cairo.
In 2001 in Germany the home country claimed 3 medals, 4,69% of the total. A similar percentage for the Dutch organisers in 2009 in Rotterdam with 3 finals and one gold medal, clearly cheered by the Dutch crowd resulting in three medals (5.36%). Most organisers stick around that 5% like Kazakhstan in 2015 (2 medals), Azerbaijan in 2018 (3 medals), Brazil a bit better in 2007 in Rio with three fantastic gold medals and one bronze (6.25%).
A bigger medal stake was for France in 2011 with five medals including four world titles: almost 9% in the medal stake. Brazil did even better in 2013 with almost 11% in Rio with six medals and only gold for Rafaela Silva. Russia in 2014 one year later in Chelyabinsk claimed 8 medals, but none of them in gold. Even when Putin was present in the stands but in a full Arena the fanatic home crowd was satisfied with the medal table, of eight medal matches, six were won.
It is a similar percentage as Japan in 2003 in Osaka where also 14% was achieved, but in that case with 9 medals and 6 of them resulted in gold for Japan.
What about 2019, the year in advance of the postponed Olympics, Japan achieved to win an amazing 15 medals, 4 gold and a remarkable 6 lost finals (some of course against Japanese opponents). A medal share of 27%. That wasn't even the best of the last two decades as the Japanese organized the Worlds in 2010 in Chiba and won an amazing 23 medals including ten gold medals. That is more than one third of all medals which included the epic open weight final between Kamikawa and Riner.
In 2022 Tashkent is the host city in Uzbekistan that hosts a World Championships for the first time. They are having a great team and even develop strong women. With currently five athletes in the top 10 of the World Ranking (two in the top 3), Uzbekistan is expected to be able to win three medals at the home Worlds this summer. World Ranking leader Davlat Bobonov is the fifth ever World ranking leader for his country after legend Rishod Sobirov ten years ago, Abdullo Tangriev in 2009, Ramziddin Sayidov (now referee) in 2013, Sharafuddin Lutfillaev two weeks in 2019.
Bobonov and Sharofiddin Boltaboev should be able to medal in their categories and perhaps a surprise medal for Turaev or Nurillaev or one of the two women Matniyazova or Keldiyorova. Let's hope we can see some home crowd in Tashkent in August. The team event wil certainly be interesting for the home team.