Kokoro Kageura brings the heavyweight title to Japan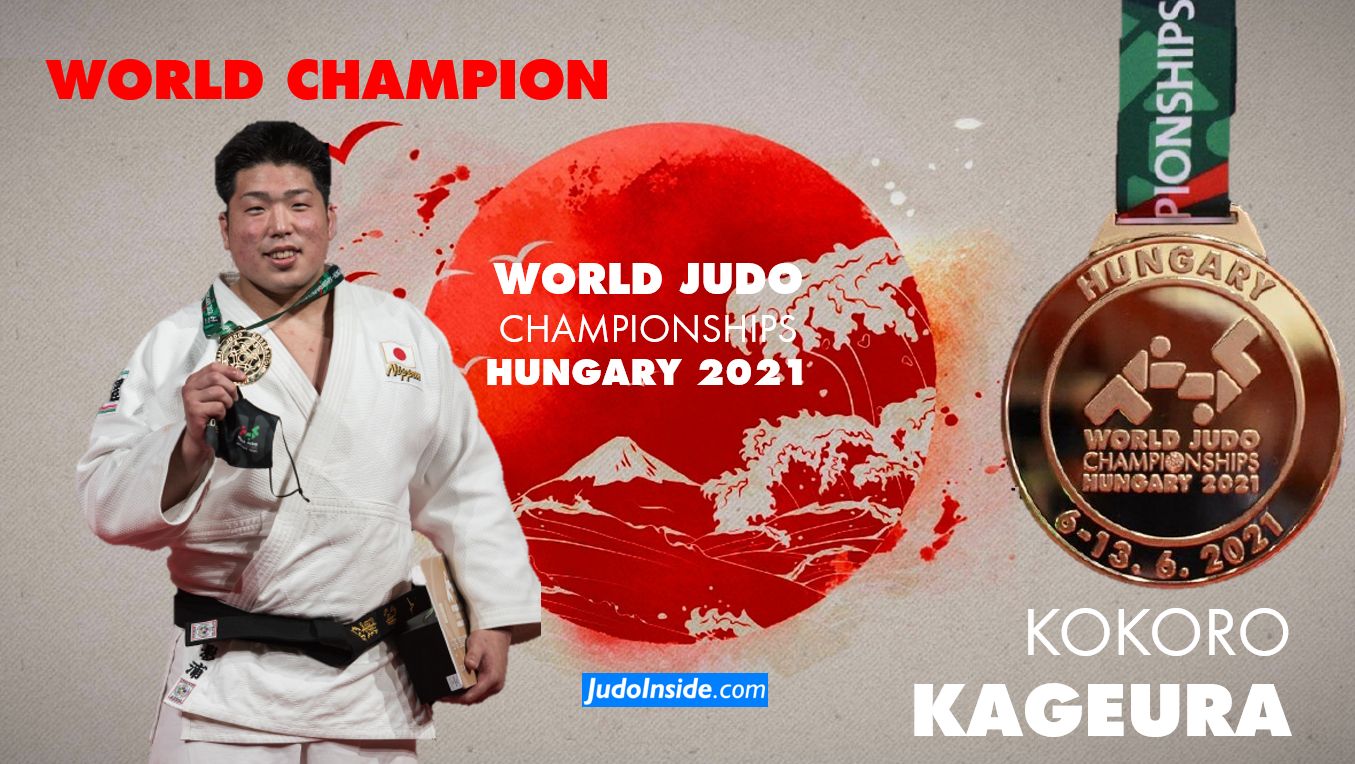 12 Jun 2021 21:30
IJF and JudoInside
JudoInside.com / judo news, results and photos
The heavyweight final at the World Championships was the last contest of the individual tournament where Tamerlan Bashaev (RJF) and Kokoro Kageura (JPN) were opposed, an expected final in a field where many top players lacked.
The final started pretty slowly, both athletes taking their time to analyse the situation to try to find a solution. The first in action was Bashaev, but the first to score with less than one minute remaining was Kageura, with a reverse seoi-nage for a waza-ari. With only a handful of seconds remaining, Bashaev gave it all and caught Kageura for osae-komi, but he put all his power into it, to not to stay held and finally won his first senior world title.
Kokoro Kageura declared: "People are only asking me about my victory against Riner, but now I have major titles: I'm Asian champion and now world champion. The next step should be the Olympics and I also hope people will start to talk about my titles more than my contest versus Riner."
Dutch delivery by Roy Meyer
In the first bronze medal contest, an old acquaintance of the World Judo Tour, Roy Meyer (NED), bronze medallist in Tokyo two years ago, faced the true judo legend that is Rafael Silva (BRA), multi-Olympic and world medallist. Even before the two athletes entered the arena, the tactical plan of each of them was clear. Roy Meyer would try to impose a fast and strong pace to the match with his incessant attacks, while Silva would try to slow Meyer down to launch from time to time a big hip movement. That's exactly what happened. It's only when entering the last minute, that the first shido for passivity was given to the two competitors. After 1 minute and 13 seconds of golden score, Meyer's strategy started to pay off, when Silva was penalised a second time and definitely paid off when the Brazilian champion received his third penalty, offering a second bronze medal in a row to Meyer at the world championships. Meyer delivers for the Dutch, a confirmation for himself
Iakiv Khammo shines with big throws
The second and final bronze medal was disputed between Iakiv Khammo (UKR) and Gela Zaalishvili (GEO). Having those two athletes on the tatami is almost a guarantee of spectacular judo, as they proved during the preliminary rounds. If a first pair of shido was distributed after a minute, the first massive and acrobatic attack was from Khammo, scoring a waza-ari with a shoulder throw. Penalised a second time, Khammo was in danger, though. Under an incredible pressure the Ukrainian athlete applied a technique that seemed to come from nowhere, but Zaalishvili was propelled through the air to conclude an intense match and the bronze medal was for Iakiv Khammo.