Margaux Pinot won't fight until the Tokyo Games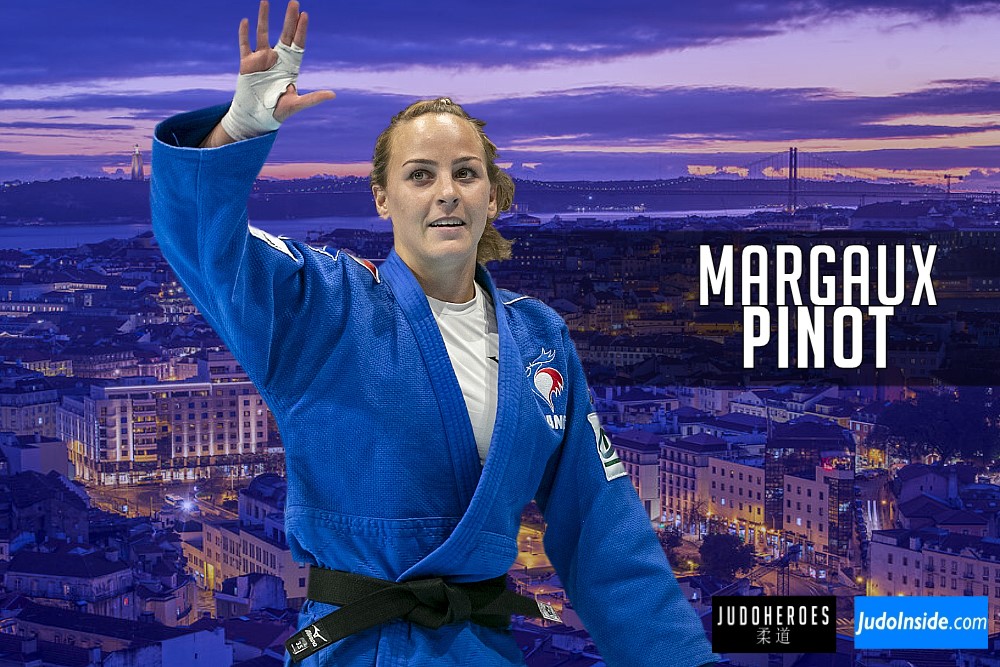 4 May 2021 13:20
IJF Media by Pedro Lasuen
JudoHeroes
Margaux Pinot was nominated for the Olympic Games after her performance at the European Championships in Lisbon and was chosen above World Champion Marie-Eve Gahie. Pinot is on holiday at the moment taking a week to rest, enjoy the moment and put herself on standby. Then serious business will come. The IJF team spoke with Pinot about the Olympic Games. "I will not compete until Tokyo anymore. I'm going to prepare as best I can but I'm not going to Kazan or to Budapest."
Being chosen for some Games also means being analysed and studied thoroughly by her opponents. Margaux knows it and accepts it. "There is no particular adversary, no one who is my spectre. I prefer it that way. I don't want to start with a handicap. They are all very good. Ours is a category where we Europeans are doing things well."
More than well, to be honest. The world ranking illustrates the matter. Marie-Eve Gahié and Margaux occupy the first two places, with the Dutch pair Kim Polling and Sanne Van Dijke the next two. Only then do two Japanese appear and, in total, there are thirteen Europeans in the top twenty.
"Japan's Arai Chizuru lost in the last World Championships but I suppose that in Tokyo she will go far. Van Dijke is very regular and often wins medals. It will be interesting because Arai will be at home but we Europeans are still very solid."
What Margaux is also sure of is the potential of the French women's team. "When you look at it on paper it is impressive because there are medal chances in all categories. Shirine Boukli has won her place in just six months, while Amandine Buchard is always there. Sarah Leonie Cysique is very talented. Clarisse Agbegnenou clearly dominates her category and Madeleine Malonga also hers. Romane Dicko is getting outstanding results. In addition, it is a cohesive group. There is a very good atmosphere and that will strengthen us."
The role of France in Tokyo may be preponderant because the possibilities that Margaux talks about do not refer to a gold, a silver and a couple of bronzes. At least five of them legitimately aspire to the Olympic title. It is possibly the most powerful team, or at least as good as the Japanese. Later, history will put each one in their right place.
Suppose Margaux wins the gold, "In that case, it is possible that I will participate in the 2022 World Championships and maybe retire later, but if I don't get the gold I will try to reach the Olympic Games in Paris in 2024. All this is speculation. Everything will depend first on the result in Japan and later on the desire to continue."
Read the full interview here