Rivalry: Spaniards for bronze, Serbians lost in first round U48kg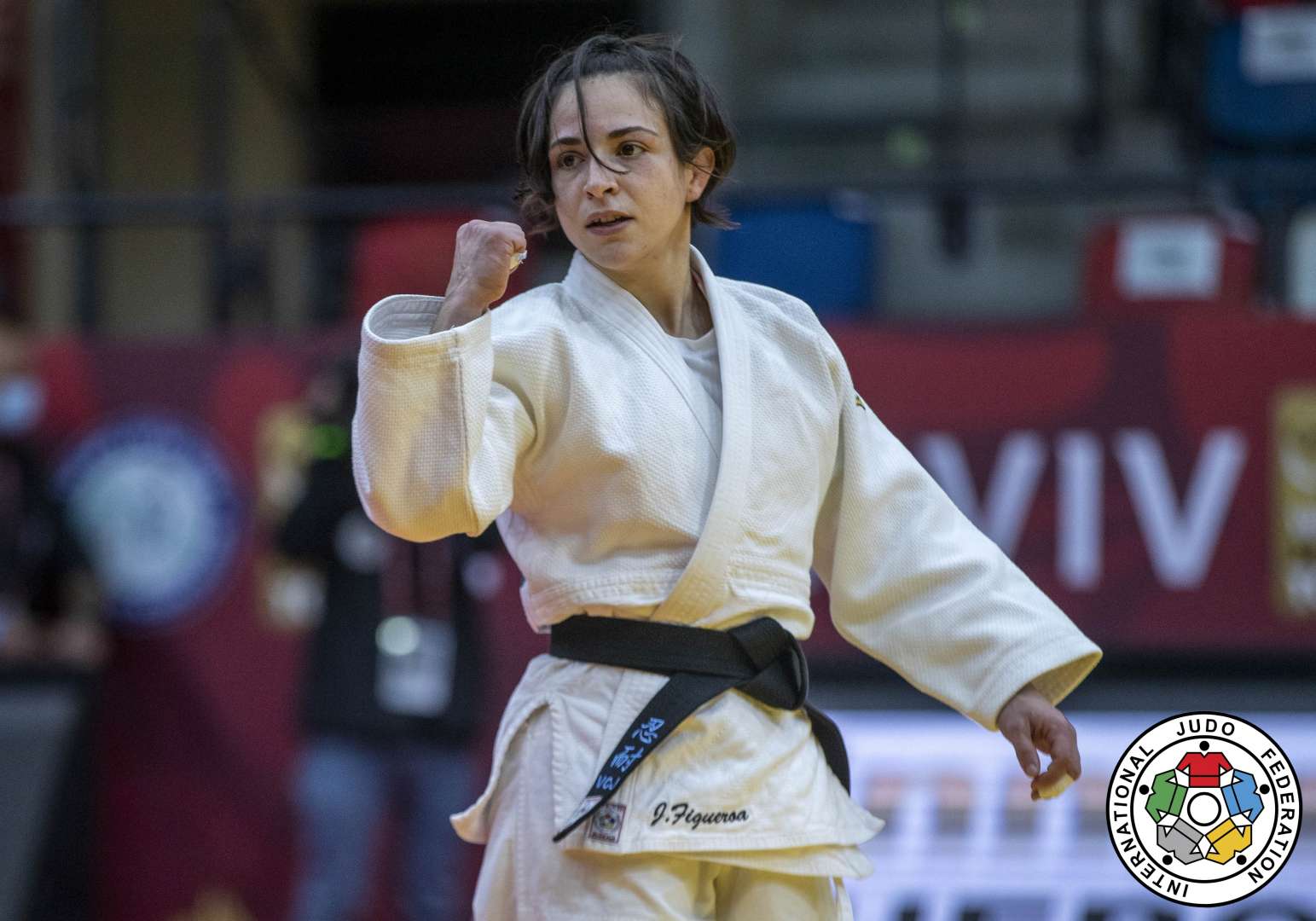 26 Mar 2021 10:10
Pedro Lasuen and JudoInside
IJF Gabriela Sabau / International Judo Federation
At the Tbilisi Grand Slam U48kg tournament both Spanish fighters have reached the final block and are going to battle for bronze. Laura Martínez Abelenda is in the middle of the battle for the Olympic ticket with her rival and compatriot Julia Figueroa. The really surprising thing comes now, because when Laura agrees to answer our questions, she says the opposite of what many expect.
Martinez came back in the repeachage against Ungureanu after she had lost her quarter final against Marusa Stangar. Figueroa reached the semi final but lost to Francesca Milani and will now fight Martinez for bronze.
Martínez: "This is a game and of course there are rules, ones we all have to respect," she says. "I like to compete and I train to win, but I am not obsessed with Julia. For me, she is one more challenge and I prepare the fights against her as if she was someone else. I do not make distinctions."
Laura Martínez transmits an improper wisdom, for her 22 years, that many with more years and experience would like to possess. "It is not that complicated either because we are talking about a sport. What I want in the first place is to enjoy, whether or not there are Olympic Games at the end of the road."
Julia Figueroa does not think otherwise. For her, ""there is nothing special, it is another rival. I try to add all the possible points to ensure my classification. In Spain, the best classified is the chosen one. It seems like a good system to me. I am also not the one who selects the selection criteria. It doesn't seem right or wrong to me. Whether it's me or Laura, Spain will be well represented."
The same situation is the case in Serbia with two strong women, both Stojadinov and Nikolic were surprised simultaneously in the first round on Friday morning. The tournament continues with the Spanish rivalry. Whho owill take the bronze. In head2heads Figueroa is leading by 3-1.
Julia Figueroa won the match and made it 4-1 and seems to have the best position for qulification for Tokyo.
like
Related judoka and events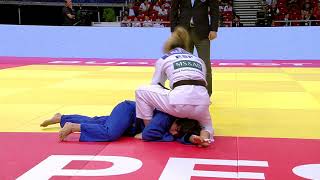 12 Jul 2019
Laura MARTINEZ ABELENDA (ESP) - Julia FIGUEROA (ESP) @ U48 Bronze - Grand Prix Budapest 2019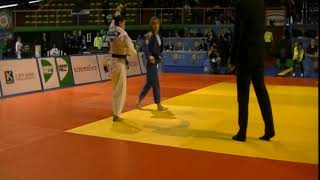 17 Feb 2018
Julia FIGUEROA (ESP) - Laura MARTINEZ ABELENDA (ESP) @ U48 Final - European Open Rome 2018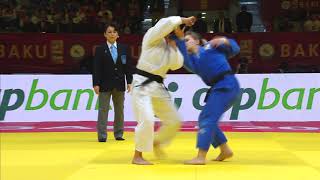 10 May 2019
Julia FIGUEROA (ESP) - Laura MARTINEZ ABELENDA (ESP) @ U48 Final - Grand Slam Baku 2019
All videos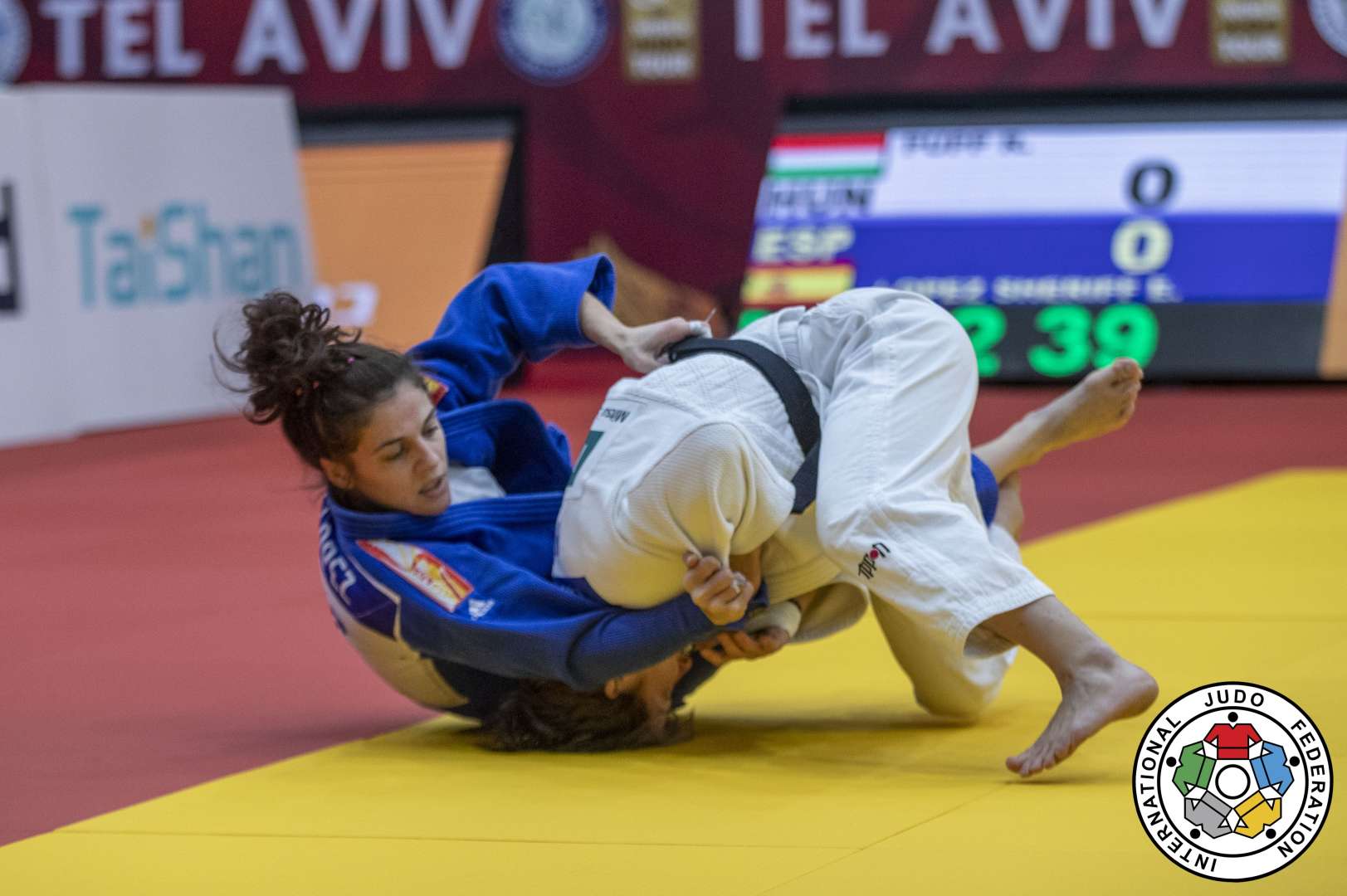 Estrella Lopez Sheriff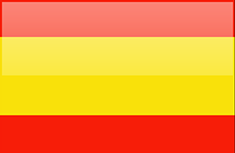 Spain
All JudoInside profiles of…
Judo results, photos, videos from…
More judo info than you can analyse 24/7! Share your results with your judo network. Become an insider!