The latest Judo News offered by JudoInside.com
Denis Vieru takes bronze at Europeans while suspected for doping use in 2019
Lesprit du Judo Paco Lozano / Judo y Otros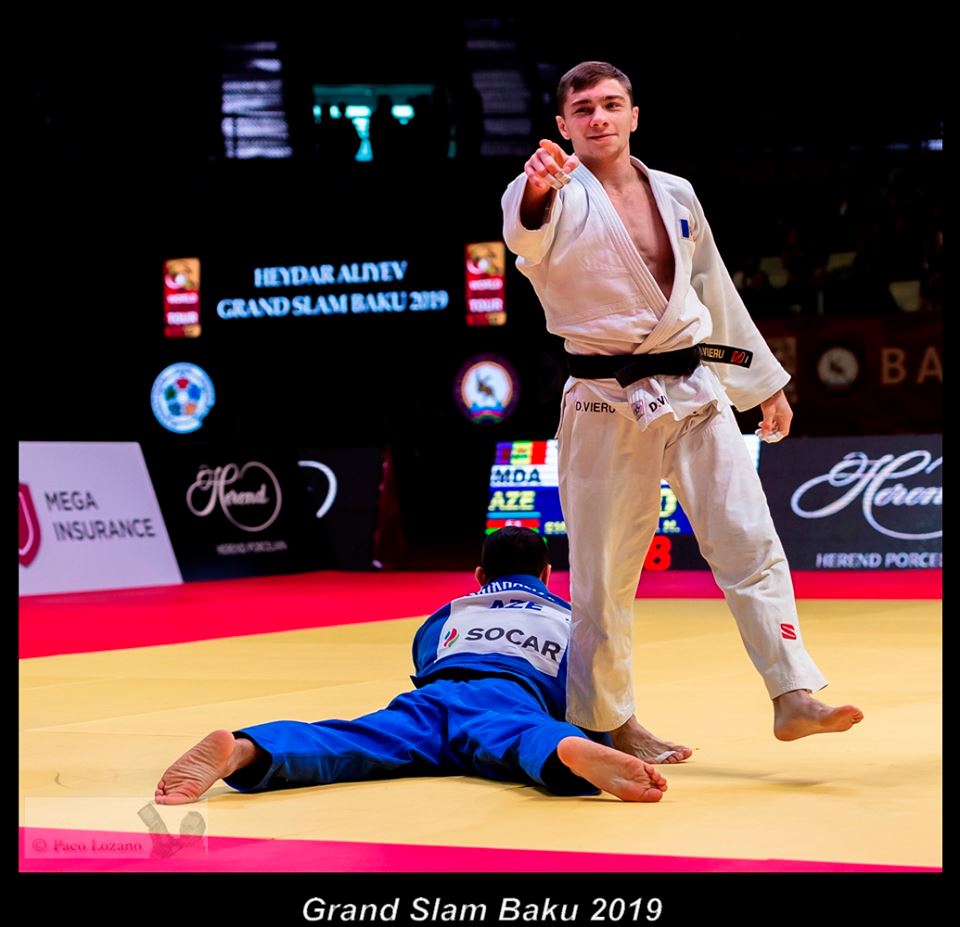 According to French website Lesprit du Judo, Denis Vieru is suspected of the use doping in 2019. Denis Vieru of Moldova captured the gold medal at the Grand Slam in Paris in 2019. Vieru captured bronze at the 2019 World Championships. Vieru lost the points he earned during the summer of 2019, including his world bronze medal in Tokyo in August and his final at the Croatian Grand Prix in July. Usually that is not a good sign in judo
As observers know, this is often the obvious sign of a doping sanction. Lesprit du Judo wonders what the sanction of two-year suspension should be given by the IJF. Vieru developed as one of the pearls in international judo and he took bronze at the Europen Championships in Prague last week.
Vieru won a bronze medal at the European Junior Championships 2015 in Oberwart and pushed through to senior level with silver at the Grand Prix in Antalya in 2018. He took bronze at the Grand Prix in Budapest in 2018 and grabbed the gold at the Grand Prix in Antalya in 2019. He claimed the gold medal at the Grand Slam in Baku in 2019 and moved forward to the elite athletes U66kg in the IJF Ranking,
Information taken from the international federation, it is indeed a case of doping for "specific substance" - which designates a substance on the prohibited list - according to the terminology, sanctioned by the Regional Anti-Doping Agency from Eastern Europe, dependent on WADA, the only one authorized for Moldova. It was she who informed the IJF and asked them to withdraw the official points counting for an Olympic selection. But the Agency specifies for this case that the athlete was able to prove that there was "neither will to doping, nor negligence" on his part, which explains a sentence reduced to eight months from the moment of the decision-making, that is between June 2019 and February 2020. The time for deliberation not being suspensive, the Moldovan fighter was therefore able to participate in the meantime in competitions, including the world championships. The points were withdrawn from him a posteriori ... and, in theory, the medal obtained, which remains to be formalized. As for knowing what is the incriminated substance and the mitigating circumstances which convinced the Agency, it is still under the seal of the confidential.
Related judoka and events
Related Judo Photos
Related Judo Videos
Related Judo News