Intelligent beast Lukas Krpalek wants to mark fourth European title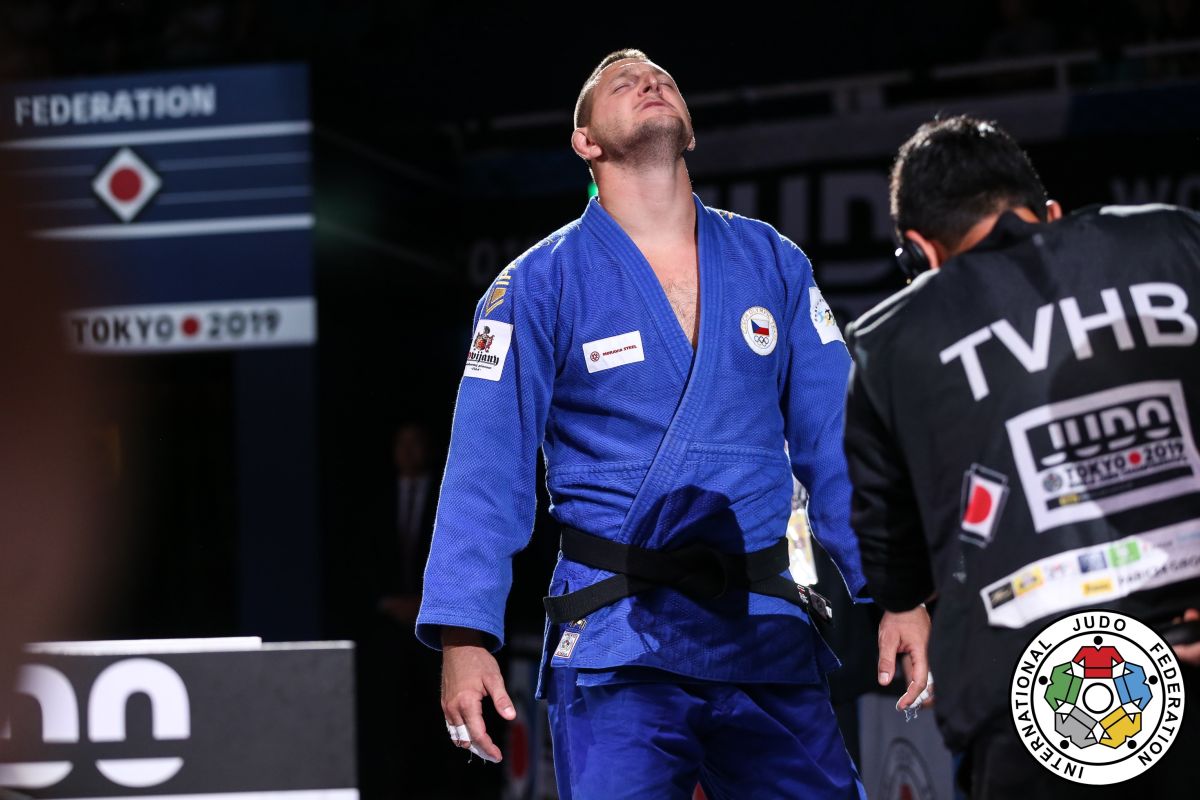 20 Nov 2020 14:30
IJF Emanuele Di Feliciantonio / International Judo Federation
Since entering the world of Judo as a boy, Lukas Krpalek continues to dominate the sport and earn the respect of all. But who is the Judoka, and what makes him such an impressive figure? The portrait sheds light on the athlete's life and achievements in the week where he can be crowned as European in his own country.
Who is Lukas Krpalek?
He was born in the Czech Republic on November 15, 1990. His very active childhood involved all kinds of sports, from basketball to swimming and skiing. Interestingly, the only reason he started Judo in the first place was because his uncle mistook it for karate, which was the martial art Lukas wanted to learn at the time. Today, he's also an avid gardener, carpenter, and motorcycle collector.
In the Judo community, he's known as the "intelligent beast" because of his size and ability to stay calm and strategic in any situation. His collection of medals inspired his country to name him Judoka of the Year eight times in a row. His ambition shows no signs of slowing down.
Lukas Krpalek Achievements
The heavyweight judoka has kept himself busy preparing for the 2020 European Championships in Prague. Another victory is likely, based on his unrelenting performance throughout the years.
In 2019, Krpalek earned first place at the World Championships Seniors division against Japan's Harasawa Hisayoshi. That same year he distinguished himself at the Qingdao Masters, Brasilia Grand Slam, and Montreal Grand Prix.
2018 gave him gold at the European Senior Championships, as well as the Cancun Grand Prix. The athlete reigned over many more competitions, but the highlight of his career was the 2016 Olympic Games in Rio.
Apart from being the Czech Republic's flagbearer, he won the half-heavyweight gold medal in Judo. That was his second participation at the Olympics after the 2012 London Games and his next goal is to return in the heavyweight division.
Lukas Krpalek Influence
His multiple championships, determination, and overall likable character make him a very popular name in martial arts circles. Even the friendly rivalry between him and fellow judoka Teddy Riner only adds to their fame and that of their sport.
To be more precise, Krpalek's success story helps put Judo in the spotlight more, alongside other widespread martial art forms like Taekwondo and MMA. The latter is one of the biggest sports globally and its status draws attention from sports bettors and aspiring athletes alike. As you can see, the sport has begun to pick up in terms of popularity across numerous betting markets, illustrating its progression within the combat sports industry. The style, techniques, and rules of MMA also contribute to drawing in audiences on a global scale, and the sport continues to go from strength to strength.
This is exactly the kind of interest Judo is earning too, thanks to its prestigious tournaments and athletes. Lukas Krpalek with his intriguing persona and fighting style, not to mention many victories, is one such great role model. This is a special week where top athletes fight under difficult conditions in Prague. He is poised to win his fourth senior European title, maybe for the second time in the +100kg division.
Judo is far from done with Lukas Krpalek. Clearly a high achiever, he's bound to continue inspiring martial artists for years to come. It will be quite the treat to see him back on that Olympic podium, one day, wearing a gold medal. Teddy Riner and the Japanese opposition are not in Prague, in fact they had been welcome to fight the tall Czech, unfortunately without home crowd this time.
In his pool Johannes Frey seems to be his first opponent and in the quarter final perhaps Hungarian challenger Richard Sipocz if he can manage to remain his awesome form against Tamerlan Bashaev. The winner of this battle will fight 2018 world runner up Ushangi Kokauri, then Krpalek will follow, enough opposition at this championship.