Russian gold expected at day one of European Championships Prague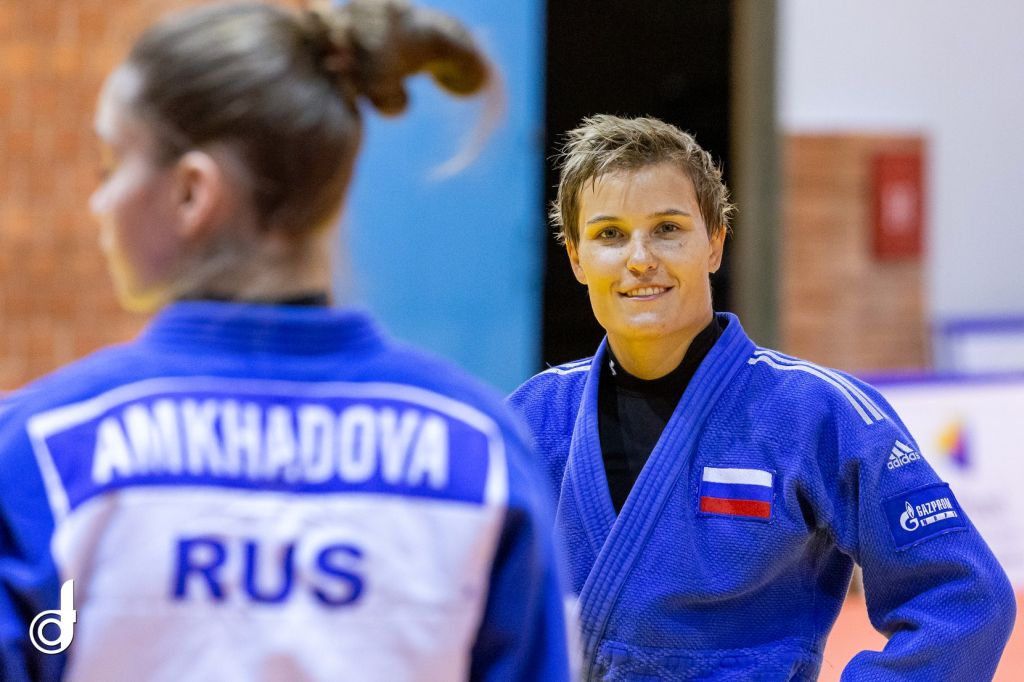 18 Nov 2020 20:45
Franco Di Capua
The European Judo Championships draw in Prague was conducted on Wednesday evening as first official sportive fact of a weird championship, a historic championship but Prague was able to organise it despite the doubtful and severe conditions. Forty countries were able to send athletes, in total 345, the lowest amount in 10 years when in Iceland the volcano erupted and caused enormous disruption to air travel across western and northern Europe over an initial period of six days in April 2010.
Still the 136 women doesn't even differ too much with the 2017 Europeans in Warsaw where 143 women appeared. In advance it was doubtful if the Germans sent a team as they didn't send youth teams the previous European Championships, but now they have the biggest delegation with 9 men and 9 women, even bigger than France, one of the biggest countries hit by Covid-19.
The championships are held during three days with the lightweights to start on day one. Going back to Prague in 1991 when it was the last time that the Czech Republic organized the European Judo Championships, the event was split up over four days with lightweights on the last day.
On Thursday the athletes can make their comeback in Europe for those who didn't participate in the Grand Slam of Budapest. Host nations Czech Republic is looking forward to the last day once Lukas Krpalek makes his comeback. He suffered the Covid-19 himself recently and had to cancel the Grand Slam in Hungary.
Russian final U60kg?
Clashes can be expected in the lightweight categories U60kg between former European Champion Mshvidobadze and current World Champion Lukhumi Chkhvimiani. Fran Garrigos and Yago Abuladze seem strong on the other side of the table and it could well lead to a Russian final.
Superstars U66kg
U66kg Manuel Lombardo is by far the favourite to win his first European title, but we don't know how he came out of his lockdowns in Italy. Still, an opener against Orkhan Safarov is fingerlicking. Abduzhalilov is the outsider in this pool. European star Georgii Zantaraia is always among the favourites, but Spanish Gaitero is an asset as well. On the other side of the table Vazha Margvelashvili showed how dangerous he is in his contest against Abe this year. His first opponent is triple world silver medallist Mikhail Puliaev. It could well be a European final. Also Baruch Shmailov had corona but makes his comeback in his category U66kg. Juicy detail: he is in the same pool as countryman Tal Flicker. Bogdan Iadov is a dangerous opponent for Shmailov.
Without Bilodid U48kg
Without Ukrainian ace Daria Bilodid Distria Krasniqi is automatically poised to win gold U48kg. But in her pool also Düsseldorf winner Shirine Boukli. Laura Martinez has a talented opponent in Raquel Brito (POR) and Irina Dolgova (RUS) is in the same pool. However the biggest threat might be Melanie Clement in pool C. Andrea Stojadinov is in shape and seems the most successful athletes in the world after the corona judo comeback. The Serbian took three medals in less than a month but is not the biggest favourite in Prague.
Kuziutina aiming for fifth title
No Olympic final repetition as U52kg Majlinda Kelmendi is absent. Odette Giuffrida however starts as highest seed, also Fabienne Kocher (SUI) is in shape. Country woman Tschopp though is more likely a semi finalist but veterans Van Snick and Ramos may want to battle for gold. The top favourite though will always be Natalia Kuziutina. Could be a nice quarter final against Chitu who is still capable of throwing some women. Seems like a ticket to the final for Kuziutina. Ana Perez Box seems strong on paper in pool D to reach the semis. Amandine Buchard is obviously missing in this field.
Mezhetskaia aims for double gold
Sarah Cysique was in bloody shape last year at the worlds, but finished fifth, here in Prague are more chances. It would be a pleasure to see her fighting against Sabsi Filzmoser who won her first European medal in 2003, she debuted last century, but likely these are her last Europeans. Telma Monteiro is also not the youngest anymore but still at high level and in this pool semi final chances. German Theresa Stoll can win pool C and Eteri Liparteliani suffered corona but can stunt. Hedvig Karakas is another very experienced fighter in this rather old category. Daria Mezhetskaia is the current European champion and is aiming for double Russian gold with Kuziutina and she might be right.