The bubble of the IJF is safe: "all scenarios prepared"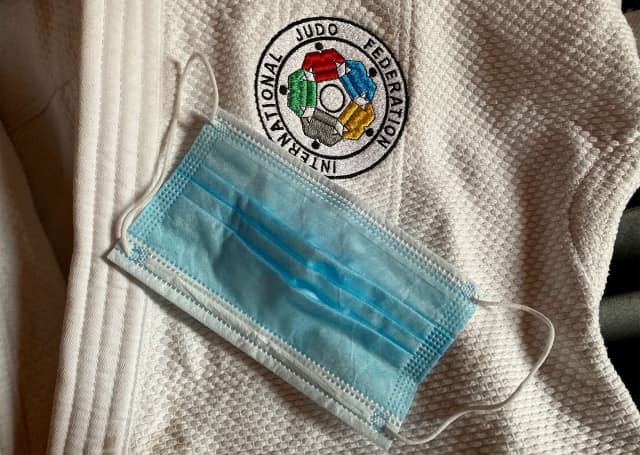 19 Oct 2020 09:15
IJF Media Department
IJF Media Team / International Judo Federation
The IJF has established strict measures for organising the Grand Slam in Budapest and communicates it will be a safe event. Starting with the medical tests prior to the tournament, that everyone must have. Both athletes and staff members will live in a bubble, created to avoid any type of contagion.
They will only travel from the hotel to the arena, where they will respect the safety distance. The use of the mask will be mandatory, with hand washing being encouraged frequently and, in short, there will be an almost martial monitoring of regulations.
"We want to continue our activity, the final objective of which, at a competitive level is to organise contests and to focus on the athletes, our true heroes" the IJF publishes at its website.
"All possible scenarios have been studied and prepared. The best thing, obviously, would be that no positive case is registered, which would demonstrate the success of such a device. However, if not, we are also prepared to isolate and treat positive cases and protect the rest."
Andrea Ember (HUN) of the IJF Medical Commission: "The preparation for Grand Slam Hungary and any other future event started by creating health and safety protocols that can be applied during the pandemic. The first step was the protocol for how to resume training, that was published already several weeks ago. The next step was the how to resume competition document. Even though each event is different, the basic governing principle is the same: we must create the safest environment for our teams and staff as is possible."
In Budapest the tatami is going to be treated with a special solution, safe for the athletes but lethal for germs and viruses, that forms a protective layer and combined with a cleaning regime every hour during the day, we can keep the tatami, all three mats, safe throughout the competition. Even referees will have a special layer applied to their footwear that can be easily sanitised after each contest.
Grand Slam Hungary will be a premiere after months of inactivity. In some countries national championships are held over the last month in safe conditions. The Grand Slam is the first big test at world level with many participants taking part.