The latest Judo News offered by JudoInside.com
Football players benefit doing judo
Sky Sports Klaus Müller / Watch: https://km-pics.de/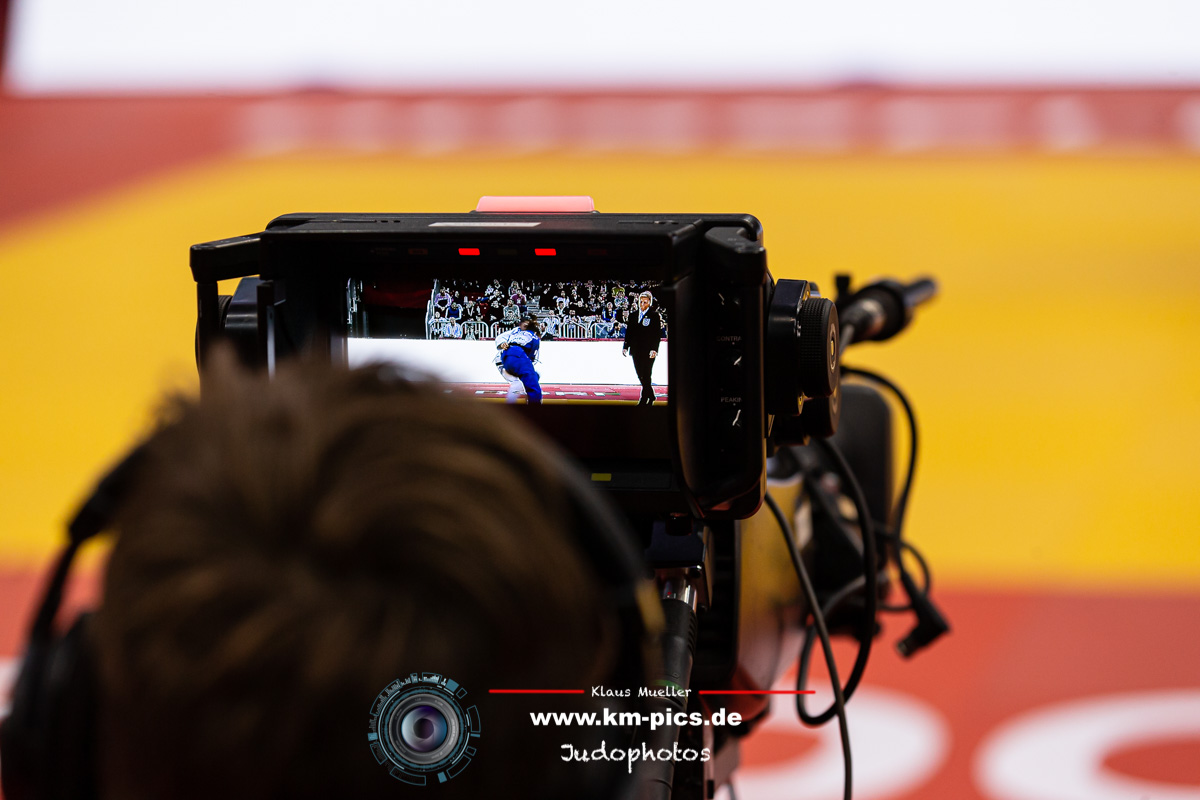 Judo is one of the valuable sports that football players do as preparation of their skillset. There were those at Ajax who saw it differently. World Champion Guillaume Elmont has been working for years with the Ajax squad and youth players. Now Manchester United's Dutchman Donny van de Beek is among a generation of talent who have benefited from the innovative ideas of Dutch coach Rene Wormhoudt.
It was Wormhoudt who developed the Athletic Skills Model adopted by Ajax in the first part of the last decade. The principle was that youngsters needed to compete in other disciplines to become the best athletes that they could be. Racket sports were incorporated into the programme and, yes, even a dojo built so that these budding starts could go toe to toe.
"Only focusing on football might not be the best way to become a football player."
Now working as a strength and conditioning coach for the Netherlands national team, Wormhoudt still has the opportunity to work with some of the players who came through the Ajax academy after his ideas were embraced. Van de Beek, now 23, was among them. Dutch women's international Jackie Groenen won even youth European medals in judo.
"I spoke with Donny about this when I knew we were going to talk," Wormhoudt tells Sky Sports via a video call from his Dutch home. "He would never have been involved with judo or badminton if we hadn't implemented it in the educational programme at that time."
But how has it helped him? "I grew up with judo and martial arts," Wormhoudt explains. "What I realised is that if you could fall well, if you could have a better balance as well as the skills, you could become a better football player.
"Judo makes you very aware of the fall and when you are not afraid of the floor you make different decisions in your balance strategy. Zlatan Ibrahimovic did martial arts and he was not afraid to fall. Some guys who played outside and did volleyball or were goalkeepers, they learned not to be afraid, but most players do not know how to fall properly.
"What I learned from doing judo is that even if someone is stronger than me, I can decide which way we go. I can use your strength to my advantage. In that way, if I am totally comfortable in my balance I can use it to my advantage when you push me.
"Another benefit is core strength. This is important to performance and injury prevention. Judo also has a completely different culture to football. It all brings you something that you can use on the field. You can excel more because you are exposed to different ideas."
"Ruud van Nistelrooy told me that he did taekwondo and other sports and this helped him as a striker in football."
JudoInside recently published an article with former, PSV, Barcelona and Chelsea winger Boudewijn Zenden.
Related judoka and events
Related Judo Photos

Saoud Alamiri (KUW)
19 years
| Result | City | Date |
| --- | --- | --- |
| 2 | Düsseldorf | 21 Feb |
| 1 | Budapest | 2019 |
| 2 | Qingdao | 2019 |
| 1 | Osaka | 2019 |
| 1 | Odivelas | 2019 |
| Result | City | Date |
| --- | --- | --- |
| 1 | Düsseldorf | 21 Feb |
| 2 | Osaka | 2019 |
| 1 | Tokyo | 2019 |
| 1 | Tokyo | 2019 |
| 1 | Hohhot | 2019 |