The latest Judo News offered by JudoInside.com
One year postponement of the games is a fact
IJF Media Team / International Judo Federation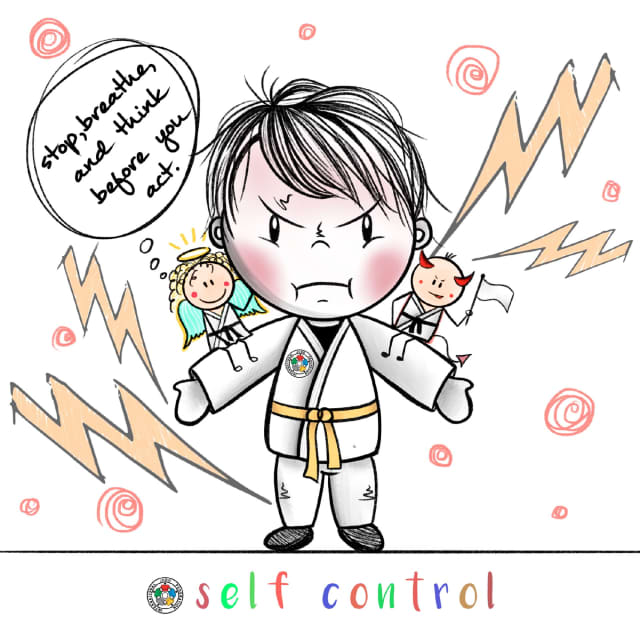 Japan's prime minister, Shinzo Abe, will propose a one-year postponement for the Tokyo Olympics during talks with IOC president, Thomas Bach. The Olympics have never before been delayed, but were cancelled in 1916, 1940 and 1944 during the two world wars.
Abe said a postponement is unavoidable if the 2020 Games cannot be held in a complete manner amid the coronavirus pandemic. Abe held telephone talks with Bach after the IOC said it would make a decision on the Tokyo Games over the next four weeks but the decision is a fact. Is it now an operational problem for the Local Organising Committee, the IOC, the NOCs and Federations such as the IJF to reschedule the route to the Games with all facilities and costs.
Until just a few days ago the IOC, along with the Tokyo organising committee and the Japanese government, had insisted there were no plans to delay the Olympics given they were not due to open for another four months but Japan's NHK public television reported on Tuesday that Abe wants a one-year delay.
Tokyo 2020's fate was effectively sealed this week when Canada and Australia said they would not send athletes to Japan in July, while the British and French governments urged the IOC to make a quick decision.
Athletes across globe call for Olympic postponement as countries pull out. World Athletics, the Olympic committees of Brazil, Slovenia and Germany, USA Swimming, USA Track and Field had joined the growing chorus of calls for a new date for the event.
Double World Champion Daria Bilodid: "I was most afraid of the postponement of the Olympic Games. I have always been dreaming of "Tokyo 2020" ,since childhood. I trained a lot and prepared for this year. And I'm very upset. But in spite of this, I understand that health is more important than all competitions and now the most important thing to all is to comply with safety rules and be healthy.
Another Paris Winner Nikoloz Sherazadishvili reacted: " I don't know yet how to react, I am very dissapointed of course, since the first day I knew it was supposed to be postponed, but I thought perhaps to November, but it is an unlucky situation and we have to see."
Paris winner Peter Paltchik says: "I was fully prepared for the Olympic Games to be in the summer with very good momentum in the start of the Olympic year with two gold medals and high shape, but with all the things that happened with the Corona Virus I think its the best for all the athletes around the world to delay the Olympic Games and let all the athletes to return to trainings and make it all equal again."
Former World finallist Maria Bernabeu: "The truth that with the circumstances we are living in the world the postponement of the Olympics was something expected. I believe that crisis is same to opportunity, and apart from having the opportunity to be better as people because of the solidarity we are seeing helping each other. For me it is an opportunity to prepare much better during this year and be at 100% of my performance."
Her weight category colleague and quadruple Masters winner Kim Polling said from her residence in Italy: "Postponement is the only right decision in this momet. I hope that the virus get under control in the next months and once that is under control er there an opportunity to reschedule the 2021 World Championships to this year."
Speculation that an announcement was imminent rose on Monday when the IOC member Dick Pound claimed the body had decided to postpone the Olympics for a year, describing it as the most likely solution to the Olympic movement's biggest crisis since the politically motivated boycotts of Moscow in 1980 and Los Angeles four years later. "That's my conclusion," Pound told Reuters.
Abe this week hinted that postponement was a possibility, hours after the IOC said it could take up to four weeks to decide the fate of the Games.
The Japanese public had already accepted the inevitable. According to a Kyodo news poll last week, almost 70% of respondents said they did not expect the Games to go ahead this summer.
Read all athlete reactions in this article about the postponement of the Games
Donate if you like what we do
Related judoka and events
Related Judo Photos
Related Judo News
All judo results of
Teddy Riner
,
Daria Bilodid
,
Tadahiro Nomura
,
Shohei Ono
,
Ronda Rousey
,
Majlinda Kelmendi
,
Clarisse Agbegnenou
,
Ilias Iliadis
,
Flávio Canto
,
Fabio Basile
,
Joshiro Maruyama
,
Naohisa Takato
,
Hifumi Abe
,
Uta Abe
,
Rafaela Silva
,
Lukas Krpálek
,
Tina Trstenjak
,
Kayla Harrison
,
Tsogtbaatar Tsend-Ochir
,
Nemanja Majdov
,
Jorge Fonseca
,
Nikoloz Sherazadishvili
,
Guram Tushishvili
,
Varlam Liparteliani
,
Sagi Muki
,
Noël Van 't End
,
Saeid Mollaei
,
Christa Deguchi
,
Manuel Lombardo
,
Marie Eve Gahié
,
Lukhumi Chkhvimiani
,
Distria Krasniqi
and
142000+
other judoka in
627000+
results and
420000+
judo matches including the recent
Grand Slam Düsseldorf
,
Grand Slam Paris
,
Grand Slam Osaka
,
World Championships Tokyo
,
World Championships Baku
and
15000+
major judo events. More judo info than you can analyse 24/7! Share your results with your judo network.
Become an Insider!