Ketleyn Quadros sets new records with victory in Bratislava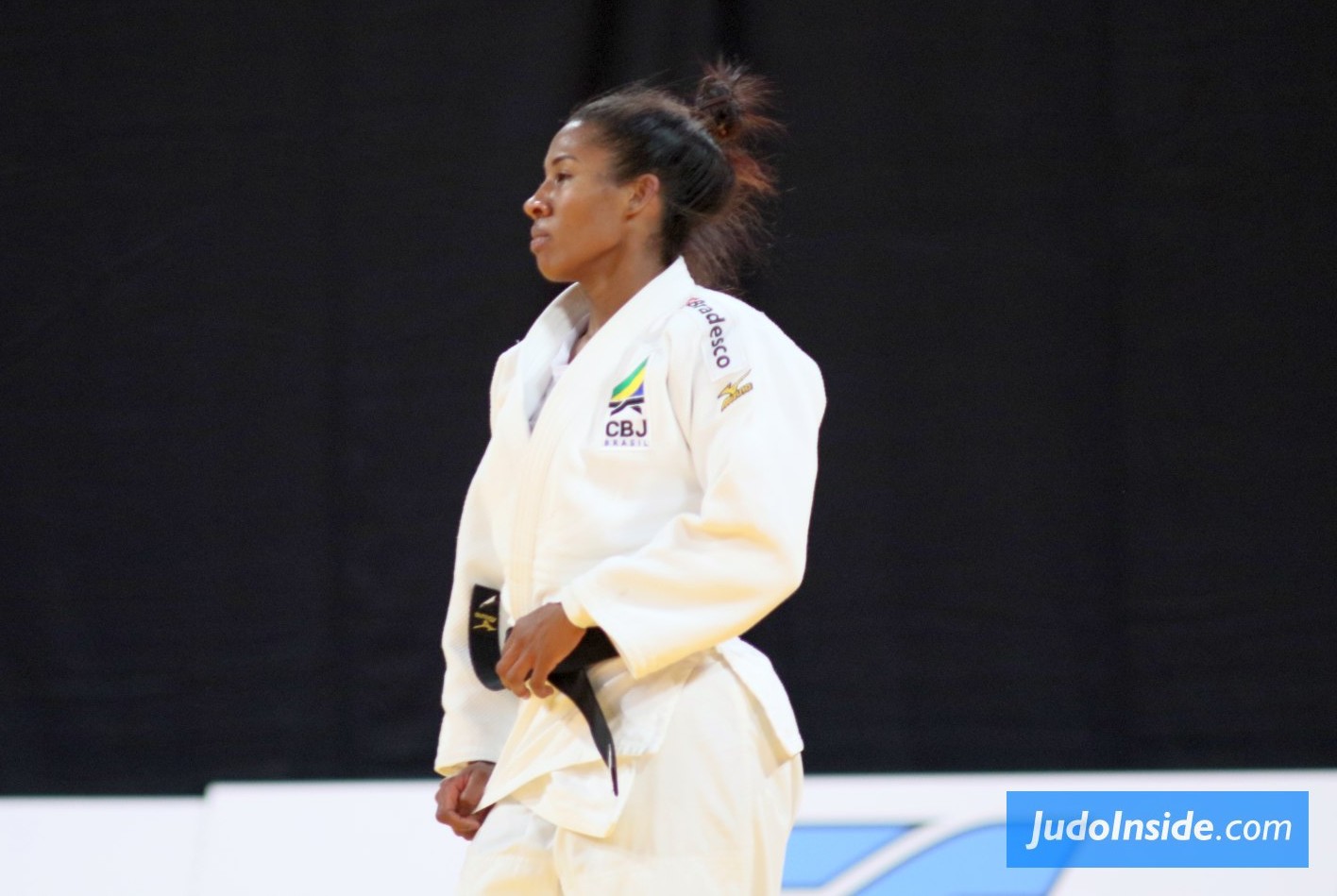 16 Feb 2020 17:00
JudoInside.com / judo news, results and photos
Brazil and Japan were the winning nations at the European Open in Bratislava. Both countries captured three gold medals in the women's edition of the World Cup event where 100 points were at stake for the winners of each category. There was one gold medal for Anka Pogacnik of Slovenia who defeated her Japanese opponent Sugiyama. In the first edition of the European Open in Bratislava all weight categories were done in one day.
For Pogacnik it was her second victory at European Open level although a victory was a long time ago. In 2017 she ranked first at the Grand Prix in Antalya. Last year in the same weekend she took silver at the European Open in February, but clearly Pogacnik performs well in February.
The European Open didn't have a bad field as Pogacnik first defeated Kelly Petersen Pollard the winner of two weeks ago in Portugal. Her final opponent Utane Sugiyama defeated former number U70kg Maria Portela of Brazil in the semi-final.
Japan started well with two victories U48 and U52kg by Aoi Ogura and Ryoko Takeda. Ketelyn Nascimento took gold U57kg for the strong team of Brazil that captured five medals. France was a bit unlucky with three lost finals. Nascimento defeated Maryline Louis Sidney. Ketleyn Quadros claimed the gold U63kg. The experienced Brazilian is now 32 years and she won her first World Cup in 2011 and she won Olympic bronze at the age of 20 in 2008 in Beijing. Still Quadros is the main candidate to qualify for the Olympic Games in Tokyo. This victory in Bratislava will only confirm that thought.
Former cadet World Champion (U63kg) Chie Sasaki took gold U78kg after she defeated Emma Reid (GBR) in the final. Maria Suelen Altheman was the favourite +78kg and did not disappoint.
With big differences between the European Opens and World Tour events in participation should trigger the question for how long these European Open, European Cup events deliver a useful level for the investment. For sure the former World Cups are in no way comparable to the situation years ago. The 154 Women had at least 16 opponents per category which shall be the minimum participation to have four contests. Tallinn, Luxembourg and Cluj had even less women in 2019 and Odivelas hosted 142 women two weeks ago. Bratislava was actually one of the best performing European Cups for women with last year 127 women, more than Sarajevo, Dubrovnik, Celje, Orenburg and Uster. Bratislava is the newest European Open host city but didn't deliver a medal for Slovakia.
Every event organizer loves records, if it's not about participation records then about individual performances. Ketleyn Quadros became the oldest Brazilian winner of a World Cup ever for her country.