The latest Judo News offered by JudoInside.com
IJF Referee boss Jan Snijders awarded ninth Dan
JudoInside.com / judo news, results and photos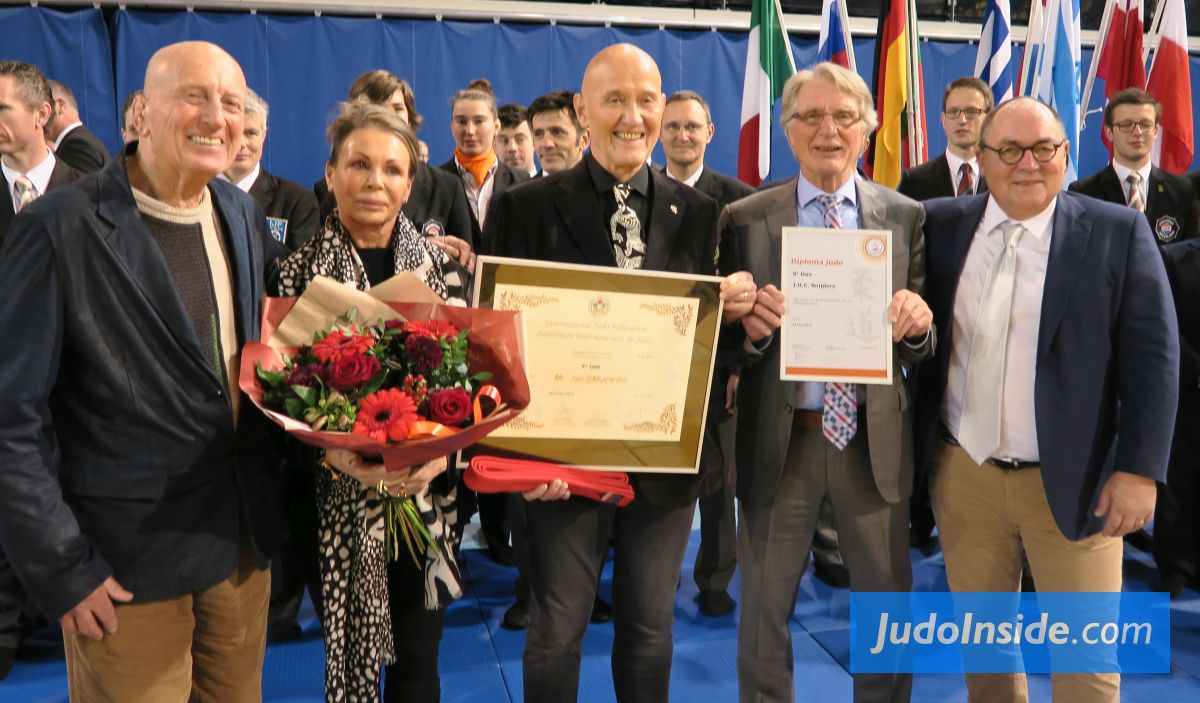 IJF Head of Refereeing Jan Snijders was awarded the ninth Dan on Sunday in his hometown Eindhoven in the Netherlands. 76-Year old Snijders started judo in 1954. During the years 1962 to 1972, he was a member of the Dutch national team. He was a referee at seven world championships and at several Olympic Games (Seoul 1988 and Barcelona 1992). Recently he Was in hospital for 8 weeks due to an infection and was temporarily replaced as IJF Head of refereeing by Daniel Lascau. Snijders was already ninth Dan last year but today was the official celebration.
The red ninth Dan was handed out by Chris de Korte, one of the ninth Dan holders in the Netherlands at the occassion of the Dutch Open Espoir in Eindhoven.
As an athlete Jan Snijders won gold medal at the European Junior Championships in 1961. In 1962, he became European Champion in Essen and in 1964 he participated in the first Olympics in Tokyo where Anton Geesink wrote history.
Snijders was head of refereeing Director for a long time in the European Judo Union. As Head of Refereeing at the IJF he shares his position for years with Juan Carlos Barcos (ESP) His twin brother Peter was also very successful in judo and both athletes were renowned as true judo technicians. His older brother was an artist in painting and taught him many life time skills. Snijders taught judo lessons for more than 50 years and is proud that judo connects people in many countries. Connecting the world with judo is his dream and he is part of the dream.
This same weekend the first international IJF activity of 2020 is the traditional Referee, Sport and Education seminar in Doha, Qatar. For sure the present referees and board members of the IJF will be pleased with the ninth Dan for the judo veteran from Eindhoven who was awarded at one of the biggest youth tournaments in the world on Sunday Morning. IJF President Marius Vizer is a personal friend of Snijders and such awarding will always go in close cooperation with the IJF.
Anton Geesink and Jaap Nauwelaerts D'Age are Dutch holders of the tenth Dan in judo, the highest grade. Tonny Wagenaar, Chris de Korte and Jan Snijders are the current ninth Dan holders in the Netherlands as well as the late Jan van der Horst and Gé Koning.
Related judoka and events
Related Judo Photos
Related Judo Videos
Related Judo News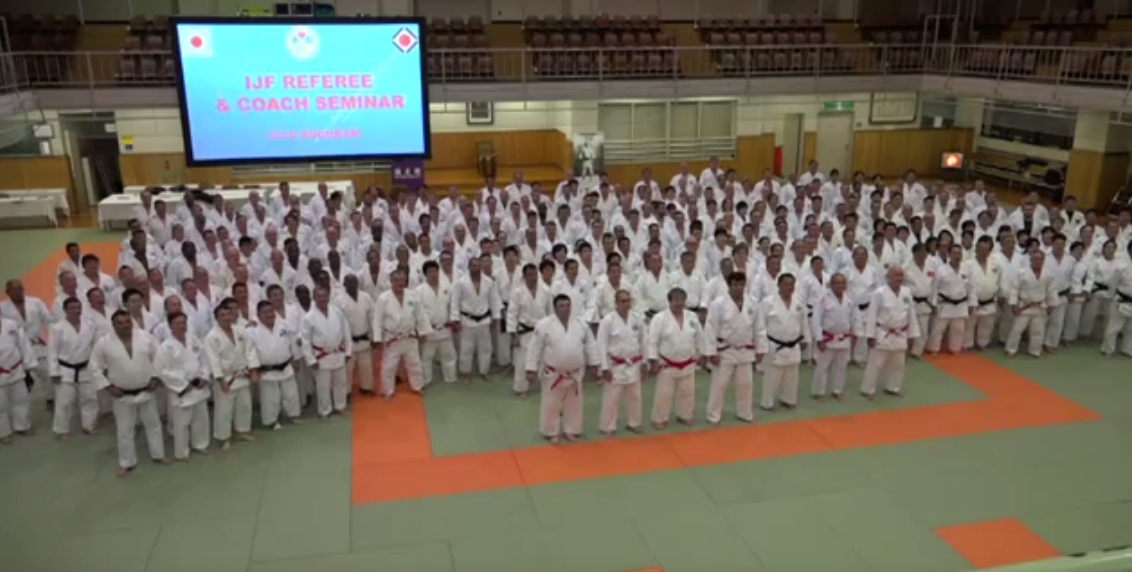 29 Jan 2016 14:40
At the IJF Referee seminar in the Kodokan in Tokio this week guidelines were provided to the national referees attending. A group of scoring cases were discussed both with video support and the second day in practice. Haruki Uemura, President of the Japan Judo Federation made an introduction and welcomed the participants of the seminar. Read more

Tababi Devi Thangjam (IND)
18 years
| Result | City | Date |
| --- | --- | --- |
| 2 | Düsseldorf | 21 Feb |
| 1 | Budapest | 2019 |
| 2 | Qingdao | 2019 |
| 1 | Osaka | 2019 |
| 1 | Odivelas | 2019 |
| Result | City | Date |
| --- | --- | --- |
| 1 | Düsseldorf | 21 Feb |
| 2 | Osaka | 2019 |
| 1 | Tokyo | 2019 |
| 1 | Tokyo | 2019 |
| 1 | Hohhot | 2019 |