Without Muki the category U81kg is open for predators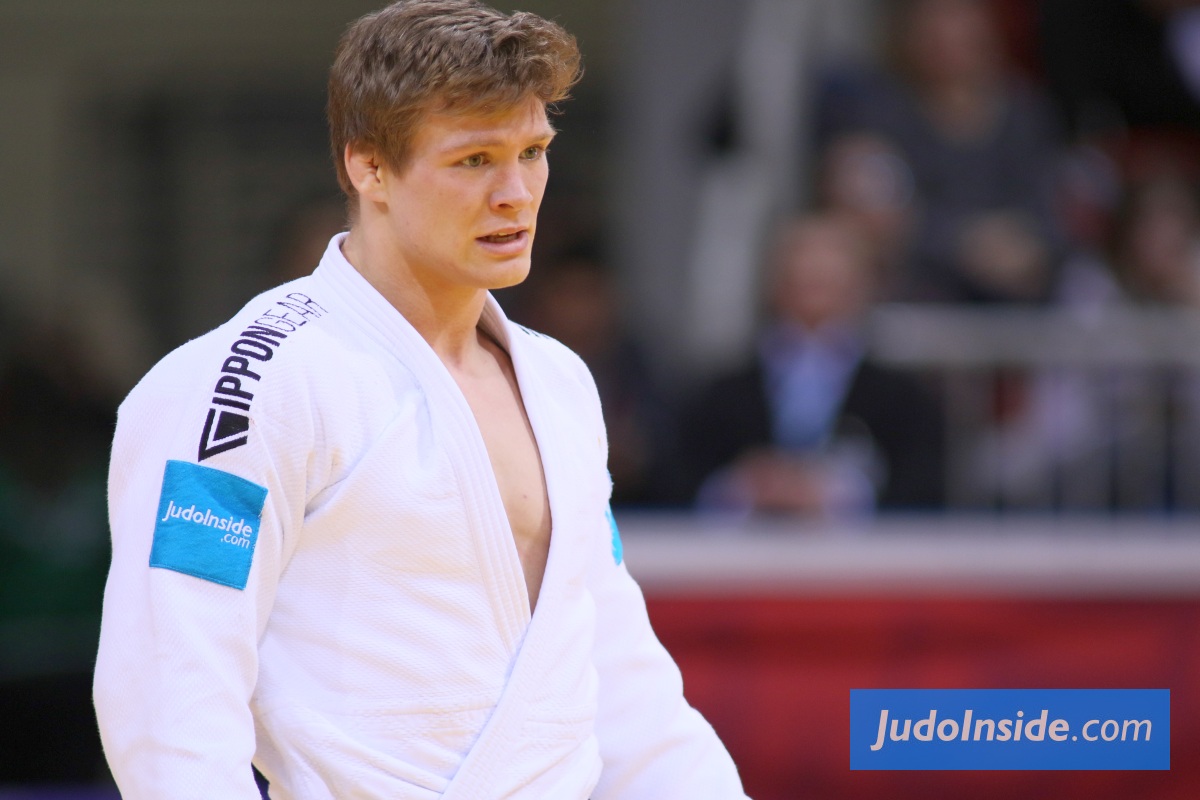 21 Jun 2019 08:05
JudoInside.com / judo news, results and photos
Without Israelian star Sagi Muki the European Championships title U81kg is open for anyone. Muki is the biggest prospect for World gold in Tokyo for Israel. In their successful team Muki continues to grow towards the absolute highest level U81kg. However the Israelians chose not go to the European Games and have selected the Grand Prix in Budapest which is the first European event for 100% qualification points. The European Games will only deliver 700 points for the winner but deducted with 50% next year.
This year is Muki's best year. With gold at the Tel Aviv Grand Prix, the Grand Slams in Ekaterinburg and Baku Muki not only impressed with his medals, but with his attractive judo the Israelian Sode expert is the man to look out for as a neutral judo fan, so a pity he is not in Minsk.
In four years-time this division changed completely with European Games medallists Tchrikishvili, Nifontov, Pietri and Wieczerzak you can conclude the field made a change with brand new names, especially last two years, but the German World Champion is still there.
Belgian frenemies
Belgian youngster Matthias Casse is now one of those favourites for the title. Although he couldn't resist the class of Muki, he is gaining momentum for a big title. He won the Junior World title and kept developing. In his slipstream Sami Chouchi took a European silver medal last year in Tel Aviv and both friends battle for one Olympic spot. His opponent in the pool will be 2017 World Champion Alexander Wieczerzak but also another Junior World Champion Christian Parlati.
The Europeans are successful in the IJF World Tour with Muki as trailblazer. Bulgarian Ivaylo Ivanov though is doing well with three medals so far this year including a victory in Marrakech. Ivanov is in the same pool as Alan Khubetsov the Russian ace. Russia still have medal chances as former World number one and 2017 European Champion Alan Khubetsov remains a fox and he picked up silver at the Grand Slam in Paris. Khalmurzaev will not compete in Minsk, nor Lappinagov.
De Wit vs Chouchi
Also Dominic Ressel the winner of Paris is absent. The last European to beat Ressel was Frank de Wit, another Paris winner from the past. De Wit has been impressive in his whole career, but he showed that his aggressive style is also vulnerable. He doesn't like it if athletes don't do proper judo. De Wit is in the pool with last year's silver medallist Sami Chouchi.
Junior World champ Parlati
We can name 20 fighters who might be able to surprise in Minsk, but we won't forget the Italian boys Antonio Esposito and forementioned Christian Parlati who won two medals in Tel Aviv and Antalya this year.
For now we foresee Casse or Wieczerzak, De Wit and Ivanov or Khubetsov as the biggest favourites to take over Muki's title. Vedat Albayrak (TUR) seems to have a good draw in Pool D.