The latest Judo News offered by JudoInside.com
Is virtual Judo the next step in corona time
IJF Ben Urban / International Judo Federation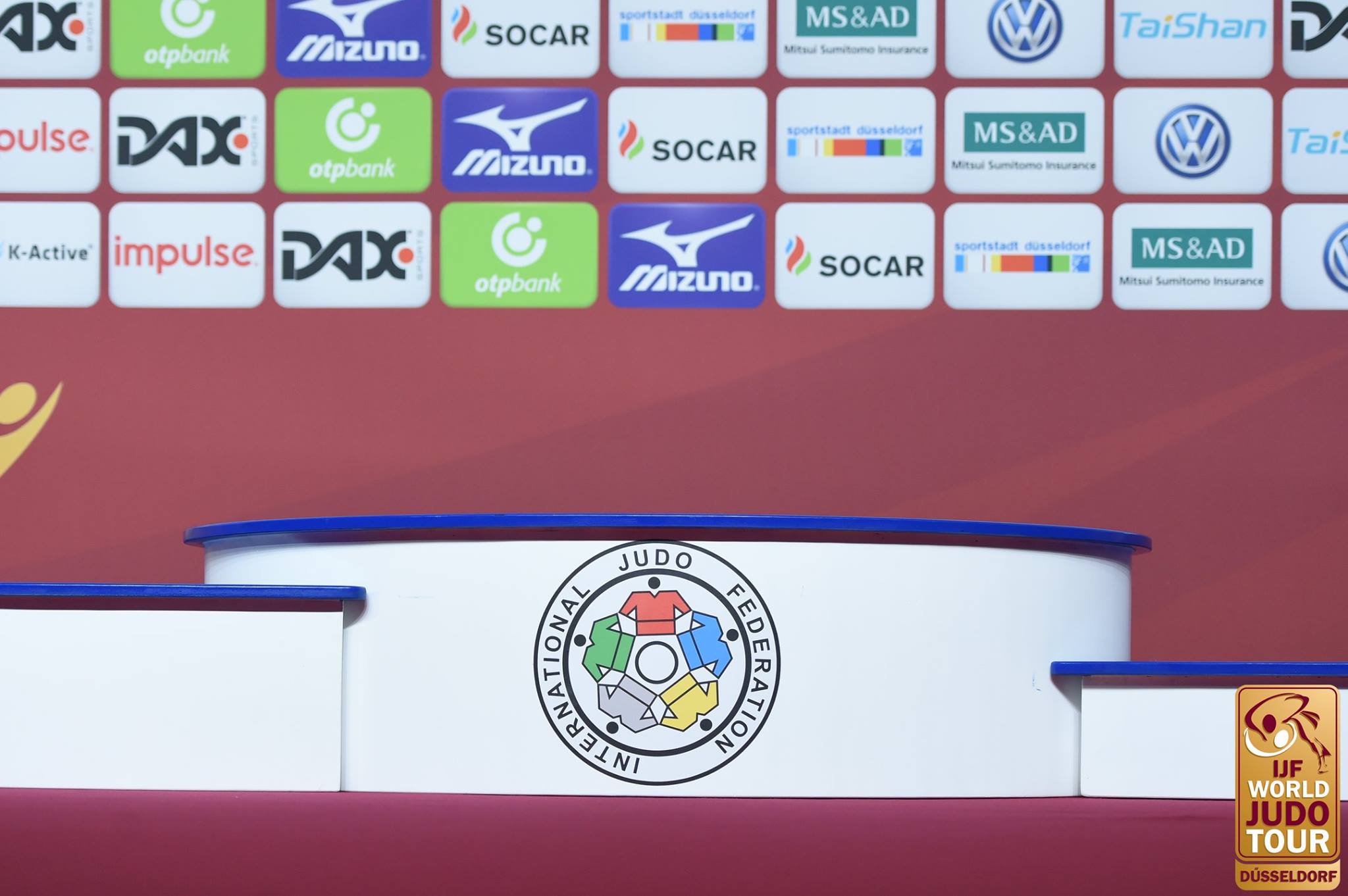 It's not so easy to bet on sports these days. Although the football starts up in some countries, Judo is still tough to make some money with your expertise. Sure, any online betting company offers a range of sports but for judo you got to stick to the fantasy Games like IJF organised for the 2019 World Championships. Let's hope Judo is back soon, so you can expose your expertise in the online games.
For now you can only looking for something else than judo with topbtccasino.net With the IJF World Tour maybe starting in the fourth quarter we will have to wait, while you see that virtual competitions in football, formula1 and cycling are even broadcasted on TV. Time for virtual judo.
From a traditional form of combat to a sport inculcating physical, intellectual and moral education, judo was initially known as a personal defense mechanism. Development in the form later depicted that judo's benefits involve an overall development of mind, body and character. The form takes a greater inspiration from martial arts and some other art forms of combat. The aim is to possess the values of self-control, self-assurance and self-esteem along with confidence in oneself. So, here are some reasons why judo is perfect for you and for everyone else:
> Modern Martial Art - Judo has transformed combat moves in a much simple fashion. Throw and takedown is considered as the only aim in order to end the willpower of your opponent. The objective is to trigger his physical and mental balance at first. Grappling techniques break the mental block of your opponent. Combat moves from other forms like Taekwondo are also imbibed in this sport.
> It offers a variety of benefits that boosts your health. With some really amazing hand, hip, leg and foot moves, it helps in blood circulation. If you suffer from Asthma, consider it gone as the moves of judo assist in pulmonary ventilation, thus improving inhaling/exhaling while regulating your breathing.
> Judo will improve muscle elasticity and will make your joints flexible enough that you would not experience any joint pain. The martial art moves in judo further eliminate cases of digestive discomfort while targeting your intestinal functioning along with liver and pancreatic issues. Judo has a positive impact on the nervous system of human body as it helps in ensuring you have a strong memory and the development pain resistance level in cases of injuries.
> A stress buster, judo offers a series of relaxation exercises that calms you and helps to reduce stress.
> It's not just a sport but a workout for the entire body meaning that it is one of the most efficient types of cardio.
> Judo develops a certain level of endurance in a person along with overall fitness.
> Studies have shown that judo enhances creativity as it helps to develop focus.
> Practicing judo regularly will also develop a sense of tolerance and patience in you.
Judo means a gentle way of defense tactics. Its nature in itself is to promote peace and tranquility in the world as it was established on the model of resolving a conflict mechanism. Its contribution in ensuring peace prevails around the globe is at a larger level. With the formation of International Judo Federation, the sport is prevalent in about 200 nations. The role of IJF is not limited to the promotion of Judo at an international level but to end social issues which hinder peace. IJF's partnership with economies has helped in catering to compulsory education, eliminating hunger and promoting solidarity amongst all. IJF takes an active role to ensure that judo training is provided free of cost to classes of people with physical and social disability to establish that every human is equal and deserves a dignified life.
Related judoka and events
Related Judo Photos
Related Judo Videos
Related Judo News
Mirla Nolberto Labriel (GUA)
36 years
| Result | City | Date |
| --- | --- | --- |
| 2 | Düsseldorf | 21 Feb |
| 1 | Budapest | 2019 |
| 2 | Qingdao | 2019 |
| 1 | Osaka | 2019 |
| 1 | Odivelas | 2019 |
| Result | City | Date |
| --- | --- | --- |
| 1 | Düsseldorf | 21 Feb |
| 2 | Osaka | 2019 |
| 1 | Tokyo | 2019 |
| 1 | Tokyo | 2019 |
| 1 | Hohhot | 2019 |