The latest Judo News offered by JudoInside.com
New Grand Slam added in Brasilia 6-8 October
Brazilian Judo Federation Brazilian Judo Federation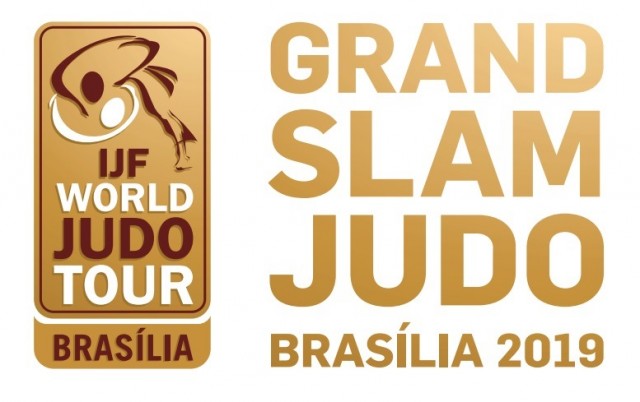 Brazil is back on the route of international judo events. Three years after the Rio 2016 Olympic Games, Brazilian judokas will once again feel the taste of competing at home with a Grand Slam in the city of Brasilia held from 6-8 October this year.
The agreement, which is closed after almost eight months of negotiations, is scheduled for two editions: 2019 and 2020. This is the year in which the Brazilian Judo Federation CBJ, completes 50 years of foundation.
"It is a great opportunity to show that Brazilian judo is prepared to win inside and outside the tatamis. I thank the International Judo Federation for relying on the capacity of CBJ and our partners Bradesco, Cielo, Mizuno, to the District Government Federal and Federal Government, fundamental in the accomplishment of this Grand Slam, "said Silvio Acácio Borges, president of CBJ.
This will be the fifth time that Brazil will host a Grand Slam judo stage. The first four editions were in 2009, 2010, 2011 and 2012, all in Rio de Janeiro, city that also hosted three Individual World Championships (1965, 2007 and 2013). In addition to these, Salvador received in 2012 an edition of the World Championship by Teams. Brasília, therefore, makes its debut on the route of the great international judo events.
In the hierarchy of the stages of the World Circuit, the Grand Slam are only behind the World Championship, which gives up to 2000 points in the international ranking, and the World Masters, which gives until 1800. As the host country, Brazil can register up to four athletes per category , increasing opportunities for Brazilians to score points in the search for Olympic qualification.
"It's a great opportunity to fight a Grand Slam at home. My fighting experience in Brazil has been very good, so much so that some athletes play that I just want to win when it's indoors. I've never been a Grand Slam champion. Who knows now, at home again, manage to bring that title to Brazil, "projects Olympic and world champion Rafaela Silva (57kg), hoping to win one of the few titles they lack.
Currently, the World Tour has Grand Slam stages in Paris (France), Dusseldorf (Germany), Ekaterinburg (Russia), Baku (Azerbaijan), Abu Dhabi (United Arab Emirates), Osaka (Japan) and now Brasilia ), the only Grand Slam of the Americas.
Related judoka and events
Related Judo Photos
Related Judo Videos
Related Judo News