Ana Viktorija Puljiz keeps Croatian cadets in golden mood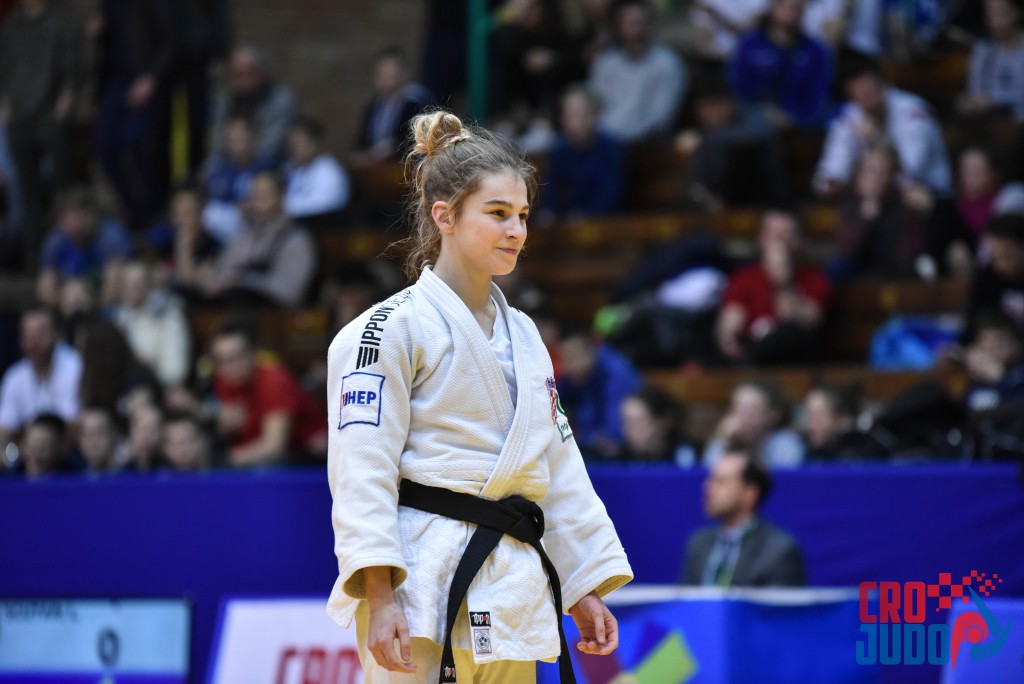 11 Mar 2019 16:30
Tino Maric - CJF / Croatian Judo Federation
Eleven winning nations at the European Cup for Cadets in Zagreb last weekend. The most popular gold was for Ana Viktorija Puljiz of host nation Croatia when she celebrated her victory U48kg. The event though was overshadowed by an incident on Sunday where two judoka had a shocking low level fight. Nonetheless in the final block, the smoke was gone, the focus was back, time for the medal fights.
Puljiz was the only highlight for the Croatians that always captured two or more medals since the first edition more than ten years ago. Last year Puljiz also won the gold in this category in her last year as cadet.
The competition is heavy in this age category and again Zagreb showcase a fine tournament with top athletes for the future. With more than 700 young athletes the event was in the top 6 of most participants ever in a European Cup. Zagreb is ranked first: (2018), 2, 3, and 6 when it comes to participants. Only Berlin and Teplice can reach the level of participants of Zagreb. Zagreb is the fourth of thirteen European Cups this season.Bence Farkas
Three gold for Hungary
Hungary was the winning nation with gold medals for Farkas Bence (U55kg), Szegedi Daniel (U66kg) and Safrany Peter (U81kg). Farkas won silver last year U50kg and now converted silver into gold
The youngsters of Italian captured two gold medals but lost three finals. There was gold for Chiara Dispenza U40kg who was the youngest winner (15) and heavyweight Asya Tavano.
The Ukraine opened on Saturday with two gold medals for Mykyta Holoborodko (U50kg) and Vladyslav Kazimirov (U60kg). Also Romanian captured two gold medals for Alex Cret (U90kg) and Florentina Ivanescu (U57kg).
French Lycia Guebli won gold U52kg but the French lost three finals.
The next Cadet European Cup is end of March in Tula, Russia.