Special day for Italian juniors as they claim two world titles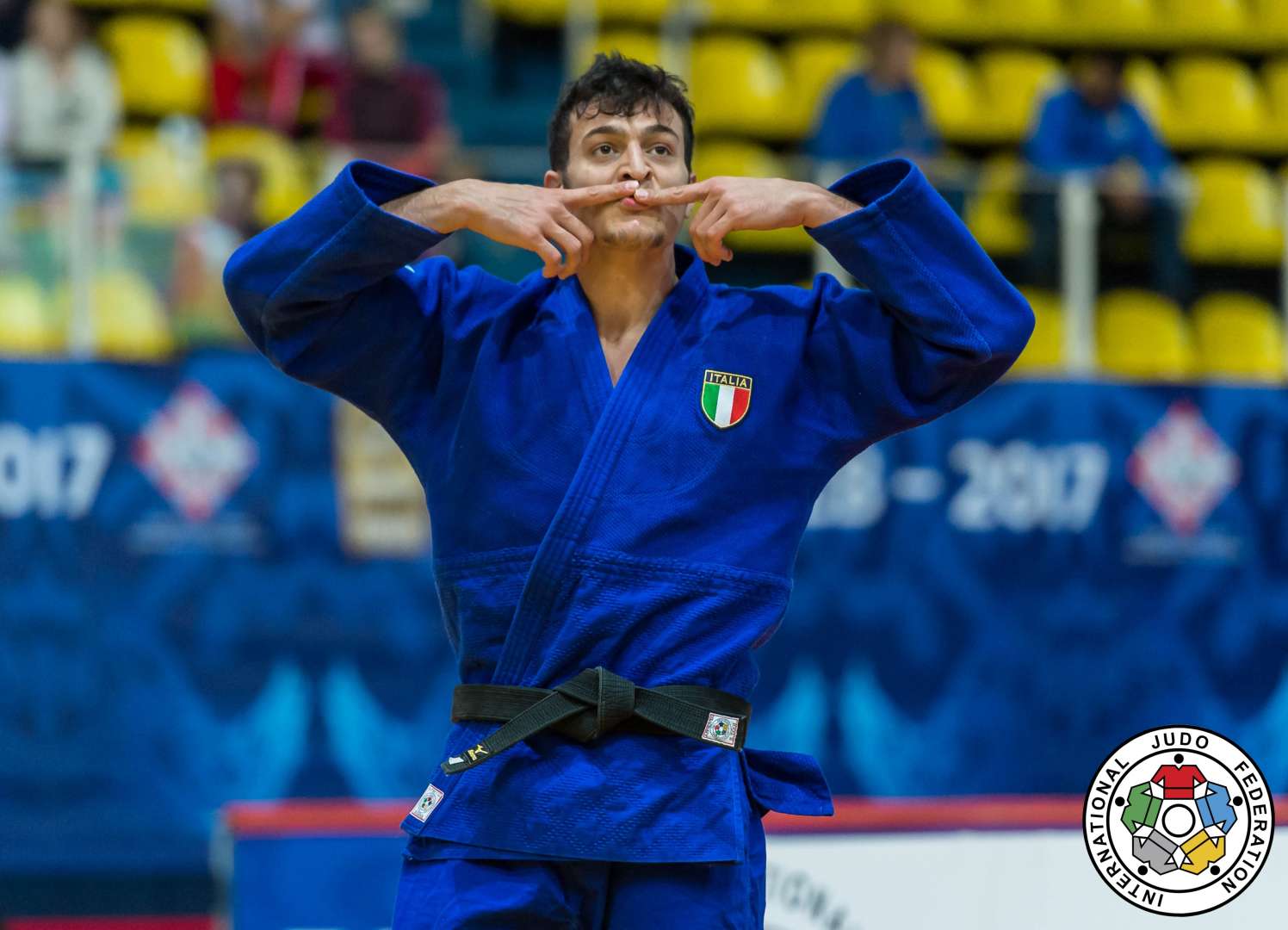 20 Oct 2018 00:35
IJF Media Team / International Judo Federation
What an amazing day for the Italian team. Never in Italian history have world titles were captured in one day, let alone three world titles in one event. On the third day of the World Championships in Nassau, Bahamas, Alice Bellandi and Christian Parlati claimed junior world titles.
Italian Alice Bellandi defeated Japanese Ryo Shimmori in the U70kg women's semifinal. It was the second Japanese of the day she beat, having overcome Nanami Asahi in her first contest. German promise Alina Boehm was defeated and in the semifinal Ellen Santana of Brazil was sent to the bronze medal contest, where she would eventually be defeated by Candice Lebreton of France. The second bronze contest saw two Dutch women fight for a spot on the podium, and it was Margit de Voogd who caught Donja Vos in the final seconds of the fight.

The crowd witnessed another specatular performance from Italy as Christiaan Parlati took home gold in the men's U81kg category. Parlati was able to capture bronze last year in Zagreb, and the Italian continued developing over the year and emerged as one of the favorites to advance in this tough category of 34 men, defeating Hiromasa Kasahara (JPN) with a powerful throw in the final. Alexandre Arencibia won bronze for Canada and Luka Masuradze, who lost the quarterfinal against Parlati, took the second bronze.

Last year's runner-up Sanne Vermeer stood on the highest stage of the podium this year after her U63kg final against Laerke Olsen of Denmark. Vermeer scored a second wazari in the match and kept calm the duration of the tournament in a field of 32 women, becoming the ninth junior world champion in Dutch history. Laerke Olsen is the first woman to medal for her country at any World Championship, and also put on a fine performance. Vermeer bested Anja Obradovic in the quarterfinal who came back in the repechage to win bronze for Serbia. Olsen won against Asumi Ura in the quarters, and both losers won their last two contests of the repechage to capture bronze medals.

The gold in the U90kg men's category went to Georgia as Lasha Bekauri took the last medal of the day, a gold in a class in which Georgia has developed a reputation, with past junior world champions such as Zurab Zviadauri, Varlam Liparteliani, and Beka Gviniashvili. Bekauri defeated Sanshiro Murao of Japan in the final. Japan won two medals in the category, as Kosuke Mashiyama and Mert Sismanlar of Turkey won bronze, punctuating a weekend of excellent junior performances.