The Netherlands shows its talent at European Cup Gdynia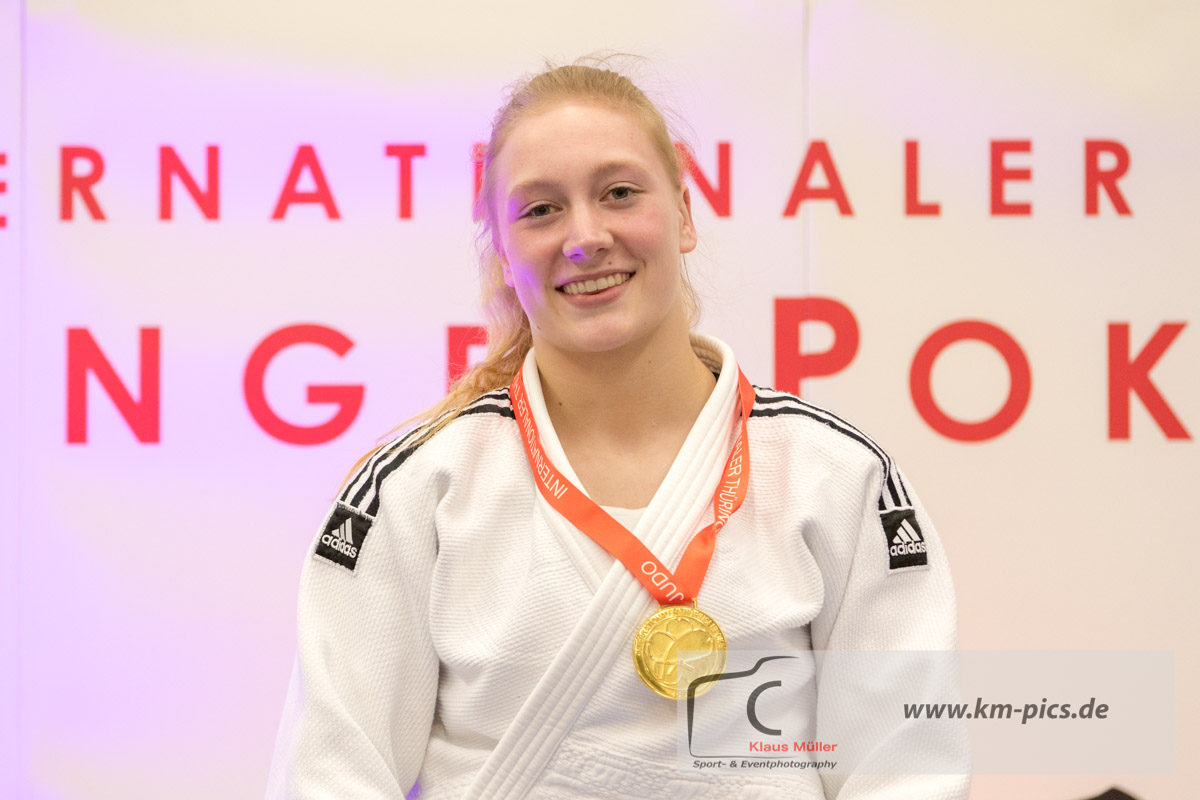 8 Jul 2018 17:30
Klaus Müller / Watch: https://km-pics.de/
The Netherlands have proven to be one of the most talented nations in Europe in the junior division. At the Junior European Cup in Gdynia in Poland the Dutch won six gold medals and an amazing 17 medals in total this weekend.
In the category U70kg there was an all Dutch final between Margit de Voogd and Donja Vos. De Voogd once more showed her form as she won a second gold medal this season. She won in Leibnitz and in Gdynia this weekend and she won the Thuringia Cup in March, also a good grade. De Voogd can be expected at the Junior Europeans in September in Sofia.
The most crowded category U60kg was also won by Holland as Ivo Verhorstert unveils as one of the outsiders for a medal at those Junior Europeans. In Gdynia even 4 Dutch men among the best 6. U55kg Lucas Catarino of Portugal took the gold against Dutch talent Daan Moes.
Italy captured a gold medal as Luigi Brudetti defeated Ukraine judoka Danylo Khlopteskiy in the final in this tough category U66kg. Hievorh Manukian of Armenia gave his country a gold medal U73kg, finally gold for the number five of the Junior World Championships who is showing his talents since three years at international level.
Dutchman Coen van Winden becomes more stable in his performances, this time gold U81kg, his best victory ever after being close to a medal for a couple of times. Van Winden bested Frederik Schreiber (GER) in the final.
Finally gold for Poland in the category U90kg when Sebastian Oldak was able to keep Raymon de Vos of gold.
A great final between U100kg between Jelle Snippe of the Netherlands against Danish promise Mathias Madsen. Winner Snippe already won senior Grand Prix bronze last year, Madsen took silver twice this season and bronze in Leibnitz. The next Dutch surprise was gold for national junior champion Rick Zomer. He defeated Palthi Mena in the heavyweight final.
Renata Zachova (CZE) bested Romee Den Hartog (NED) in the final U63kg, Kyra Reumerman (NED) and Laerke Olsen (DEN) took bronze in this weight where 32 women were in the starting grid.
Karla Prodan booked her third victory in the European Cup. In Gdynia the tall Croatian fighter defeated Lea Schmid of Germany in the final U78kg. Laura Fuseau of France won the heavyweight gold in a pool of 6 women. In the final Polish Paulina Dziopa couldn't add a second Polish gold.
On Saturday Kateryna Sablieva won the small pool U44kg for the Ukraine. Melanie Vieu won the first gold medal for France in an all French final U48kg and followed up by gold for Coraline Marcus Tabellion in the category U52kg when she defeated Amber Ryheul of Belgium. Pleuni Cornelisse (NED) book her career best in Gdynia taking gold U57kg after she defeated Ulyana Minenkova of Belarus. Cornelisse overcame Shannon van den Meeberg in the semi final who won the bronze.