Spain cherishes two gold medals for Sherazadishvili and Rodrigues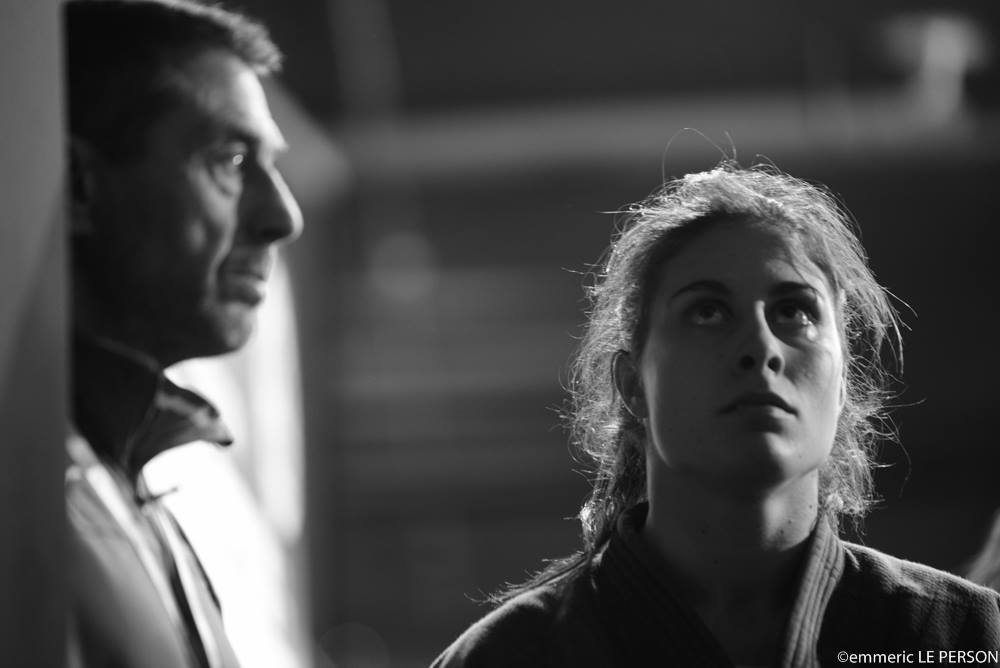 3 Jun 2018 16:40
Emmeric Le Person
For the first time since five years Spain celebrated two gold medals in one day at its own European Open in Madrid. Gold for Nikoloz Sherazadishvili U90kg and Sara Rodriguez U70kg brought Spain the third place in the medal table by countries. However with four silver medals the medal catch could have had a bit more impact.
Number one seed Nikolz Sherazadishvili was expected in the final block in Madrid. The European bronze medallist had to win four contest for the gold. In the final he defeated half Spaniard Robert Florentino of the Dominican Republic, but he trains a lot in Spain. Sherazadishvili needed the four minutes to capture his second medal in Madrid. He won bronze in 2014. Florentino is the runner up of the World Junior Championships and after his victory at the Pan American Open in Lima, he once more proved to have the talent to medal at continental open level.
Not Maria Bernabeu but Sara Rodriguez was the golden girl in Madrid. The Spaniard booked her career best and second victory of a Continental Open. Rodriguez is 22 but known for 7 years in the international (youth) circuit, finally she grabs a big senior tournament and in today's final she defeated Italian Junior champion Alice Bellandi. Rodriguez didn't get it for free with victories over Yarden Mayersohn (ISR), Alessandra Prosdocimo (ITA), Szaundra Diedrich (GER) and Bellandi. 2015 vice World Champion Bernabeu (ESP) lost to Bellandi in the quarter final but came back in the repechage but had to give the bronze to Diedrich. Tall Dutch woman Hilde Jager took another European Open medal, bronze this time.
U78kg Fanny Estelle Posvite won gold for France. In the final she defeated Melora Rosetta of Italy. It was three years ago since Posvite won an international tournament of this level. German Kristin Buessow won the heavyweight category in the final against Sarah Adlington (GBR). But with 31 years she wasn't the oldest medallist; Soslan Bostanov (RUS-34) took silver +100kg and Angel Parra (ESP-34) won bronze, Bostanov was the oldest this weekend. Andreea Chitu was the oldest winner (30) this weekend, but there was a second gold medal for Romania as Daniel Natea took that gold medal against oldies Bostanov and Parra. Natea also defeated Andre Breitbarth who won bronze for Germany.
Germany won gold though when Tim Gramkow overcame Alfonso Urquiza in the final U81kg. 38 Men in this class with 20-year old European Junior Champion Tim Gramkow as the youngest winner of this weekend. Last year he won World Junior bronze and despite the competition in his own country he seems to convert from Junior to Senior level well.
Zalan Ohat of Hungary won his first ever World Cup medal and it was gold in Madrid. Ohat is Hungarian champion in about all age categories U17, U21 and U23 and this year he won the European Cup in Madrid, but this one is precious with gold in Madrid and 100 points for the World Ranking. In the final U100kg Ohat bested Kacper Szczurowski of Poland. Also for Szczurowski this was a stepping stone medal and good motivation.
Germany won the medal table followed by France, both with three gold medals. Spain won 12 medals including two gold medals at this European Open in Madrid with a record of participants.