The latest Judo News offered by JudoInside.com
Korean heavyweight Kim Min-Jeong is a spectacular mover in the World Ranking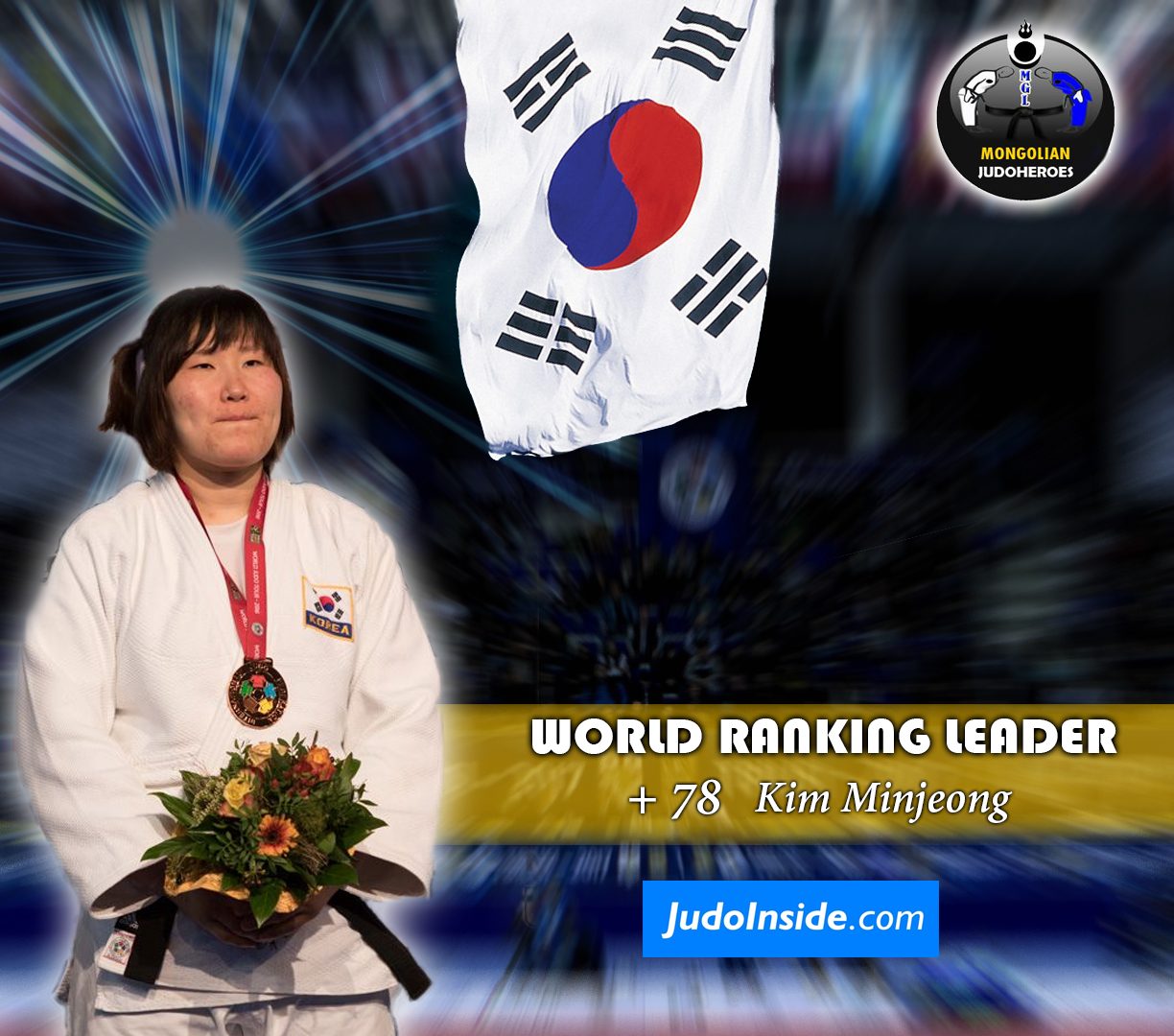 The winner of the IJF Masters in St. Petersburg was kind of a surprise. Korean heavyweight Kim Min-Jeong is in the top 10 for the last four years and finished fifth at the Olympic Games in Rio, but this time she won the jackpot. The Korean suddenly jumped to the number one spot in the World Ranking.
The 29-year old Korean surpassed Ceric, Savelkouls and Asahina and captured the world leading position in the last week of the year resulting in a bonus of 50,000USD. Asahina who was not in St. Petersburg may not have counted on her. Kim Min-Jeong is the eighth Korean leader since the foundation of the current World Ranking in 2009 and first woman. It's her first week at one. 2012 Olympic Champion Kim Jae-Bum has 100 updates as number one U81kg, 11 more Wang-Ki Chun.
For Korea's heavyweight it's a good motivation to stay in the top, although in the future Asahina will pass her. The Koreans don't show up to often but Kim is the exception with medals this year in Oberwart, Asian Championships silver and World bronze. At the Grand Slam in Tokyo she took again bronze which brought her to the fourth place and with the 1800 points in St. Petersburg she was the most spectacular mover of the latest shocking update of the ranking.
Korea won a heavyweight Olympic medal in 2000 for the last time, who knows what is possible 20 years later in Tokyo.
Related judoka and events
Related Judo Photos
Related Judo Videos
Related Judo News