The latest Judo News offered by JudoInside.com
Golden Score analysis: only a technical win or hansoku counts
JudoInside/JudoCrazy Oliver Sellner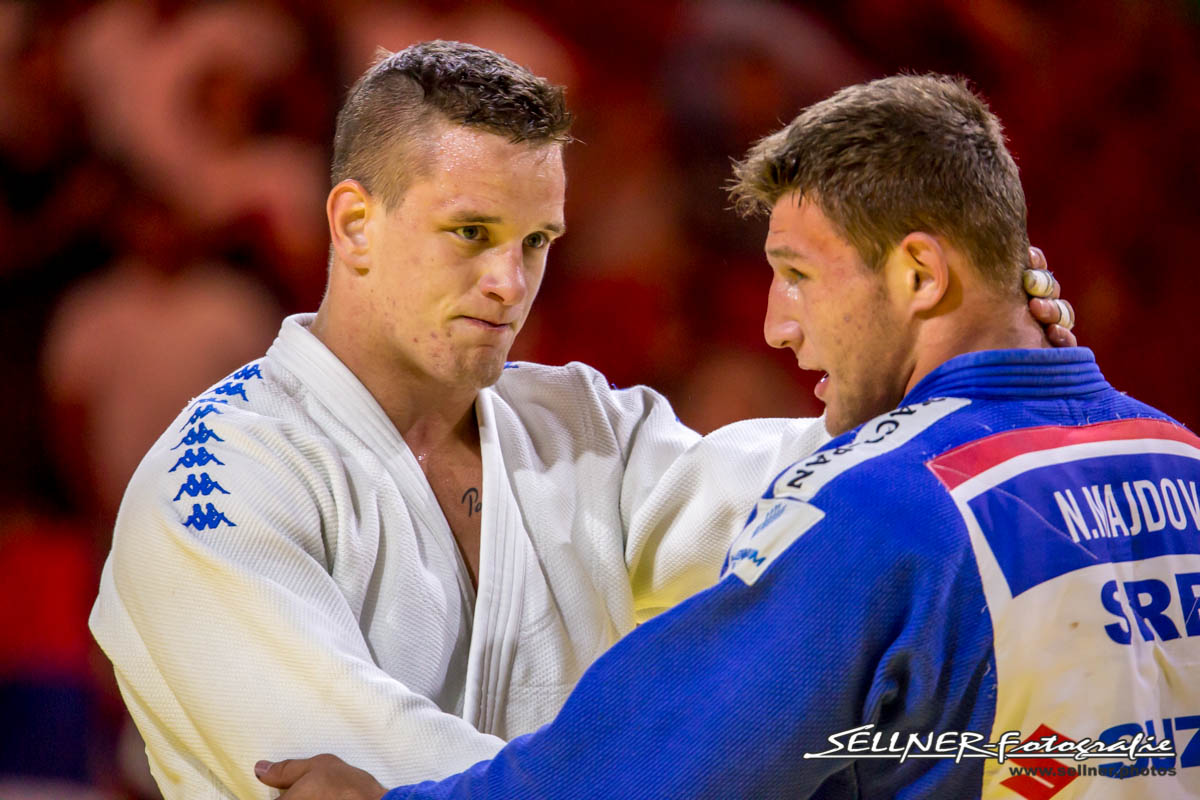 Last weekend the new IJF Rules are published and JudoInside and JudoCrazy put their hands together for an analysis. In this case Oon Yeoh, chief editor of JudoCrazy analyses the new golden score situation. Most people are glad that there's Golden Score rather than Hantei to decide matches where the players are evenly scored at the end of four minutes. Now they will have to score another time, which gives a fair winner, but longer matches.
Golden Score is basically judo's sudden death situation. Previously, you didn't even have to get a score. The first one to get one more shido than the other in GS would lose the match. Now, that won't be the case anymore. You have to get a score in order to win. That means waza-ari. Of course if one of the players gets three shidos, that's hansoku-make and that ends the match too.
So, essentially there are three ways to win:
a) ippon
b) waza-ari
c) opponent gets hansoku-make
That seems fine enough except it might extend the GS periods to a very long time. We have seen in the past year some GS matches that lasted longer than the four minutes of the regular match and some that extended way beyond that. And in many scenarios what was needed was just one shido to terminate the match. Imagine how much longer those situations would be if three shidos were needed.
The aim of requiring a score to determine a match is laudable. It's to promote a "scoring" mentality rather than "shido" play. But it might really drag out many matches when players just aren't able to score against each other.
So, what can be done? What's the alternative? Hantei? That's the worst solution because Hantei is so incredibly subjective. I bet every player has experienced being "robbed" before during the Hantei years because of either poor judgement or outright bias by the refs and./or corner judges. Good riddance to it. Golden score is way better even if it's not perfect.
The other solution is to let GS remain as it is, which is to allow matches to be decided by shido during GS. Why not? So what if some matches are decided by shido in GS? It introduces an element of strategy into the play which is not necessarily a bad thing.
Judo has never been only about technique. Knowing how to play the game during GS in order to get a victory is a skill in itself, even if the skill involved in not how to throw your opponent but rather, how to engineer a shido.
Requiring hansoku-make, i.e. three shidos, is a bit much though. And it will take a long time for it to happen. I could see some matches lasting over 10 or even 20 minutes because neither player could throw but each is able to put in enough convincing attacks to avoid receiving three shidos.
One top-level coach I chatted with about the rules says that longer GS could result in more injuries too as players get tired and become careless. His player got a serious knee injury during a long GS at the last World Championships.
It should be said that sometimes these things might play out very differently from what you expected. For all we know, GS might not be long, draggy affairs. Maybe players will be motivated to score faster to end the GS. Maybe. Who knows. Let's see. But if they do end up extending many judo matches to way beyond four minutes, you can be sure that the IJF will do the necessary to amend the rules. But please, no Hantei. That would be a massive regression.
Related judoka and events
Related Judo Photos
Related Judo Videos
Related Judo News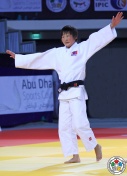 Narantsetseg Ganbaatar (MGL)
24 years
| Result | City | Date |
| --- | --- | --- |
| 3 | Guangzhou | 2018 |
| 1 | The Hague | 2018 |
| 5 | Baku | 2018 |
| 2 | Budapest | 2018 |
| 3 | Zagreb | 2018 |
| Result | City | Date |
| --- | --- | --- |
| 1 | Tel Aviv | 2018 |
| 2 | Ekaterinburg | 2018 |
| 5 | Düsseldorf | 2018 |
| 1 | Visé | 2018 |
| 3 | Tokyo | 2017 |