Inal Tasoev holds on for Russia's first gold against Austria's daredevil Hegyi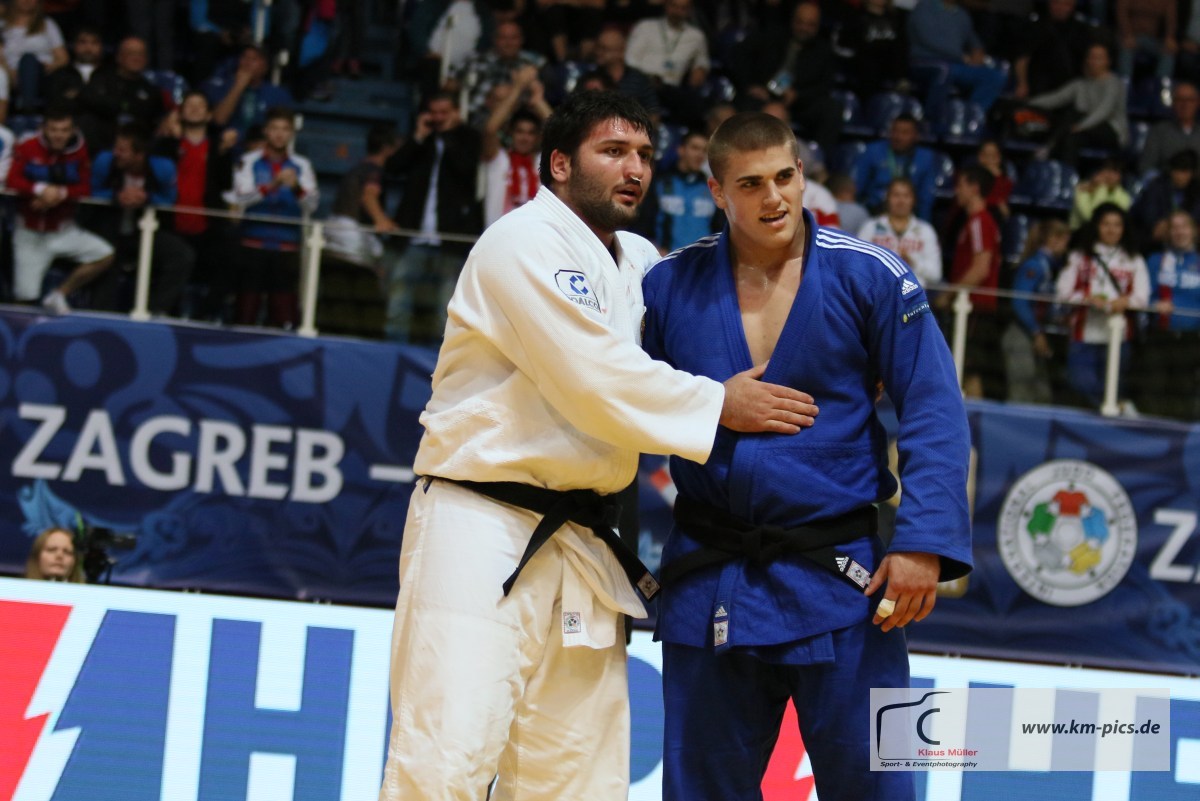 21 Oct 2017 19:45
by Mark Pickering - IJF
Samira Rohn
Inal Tasoev of Russia ruled the world for Russia to ensure that one of judo's powerhouse nations did not leave without winning the most cherished colour medal of them all. Free-scoring Junior European champion Tasoev worked over the scoreboard as much as he did his opponents as he accumulated three ippons and seven waza-ari in just four contests.
Austrian Hegyi Stephan could not alter the outcome from the Junior European Championships as he fell behind to two quick waza-ari scores. Tasoev was swift and forceful in his attacks but that waned in the second half of the final. Hegyi, just like Tasoev 19, pulled one waza-ari back with a te-waza action when the Russian was off balance after a half-hearted attack but held on for gold in the last individual final of the competition.
Zagreb Grand Prix silver medallist Hegyi took silver in the same venue just three weeks ago when he won three contests to then lock horns with the France's king of heavyweights Teddy Riner (FRA). The young Austrian defeated Rio 2016 Olympic silver medallist Harasawa Hisayoshi (JPN) at the senior World Championships and most recently Kamikawa Daiki (JPN) – the last man to beat Riner – en route to facing the nine-time world champion at Croatia's Grand Prix. Open weight World Championships-bound Hegyi earned the praise of Riner for his spirited but losing effort and has time and years of growth ahead of him.
In the first semi-final Tasoev swept past Junior Asian Championships bronze medallist Alisher Yusupov (UZB) with a tate-shiho-gatame hold. The Russian had three waza-ari scores next to his name including a neatly executed sumi-gaeshi before pinning down the overmatched Uzbek to secure a place in the final. In the second semi-final European U23 Championships bronze medallist Jur Spijkers (NED) lost out to Hegyi on the ground as the powerful Austrian held down his Dutch opponent for 20 seconds.
Read all other stories from Zagreb
The first bronze medal was won by 20-year-old osoto-gari specialist Kagawa Daigo (JPN) who salvaged a medal after his semi-final defeat. Spijkers was trapped in a kuzure-kesa-gatame hold as the Japanese, who had caught the eye during the preliminaries with his wide repertoire of techniques, won Japan's 14th and last medal of the individual competition.
The second bronze medal was captured by 19-year-old Junior European Cup winner Enej Marinic (SLO) with a stunning come-from-behind win over Yusupov. The Slovenian equalled the score with a waza-ari in the closing seconds to force golden score and dropped under his Azeri opponent for a match-winning score after just seven second of added time.