The latest Judo News offered by JudoInside.com
Yarden Gerbi shocks with immediate retirement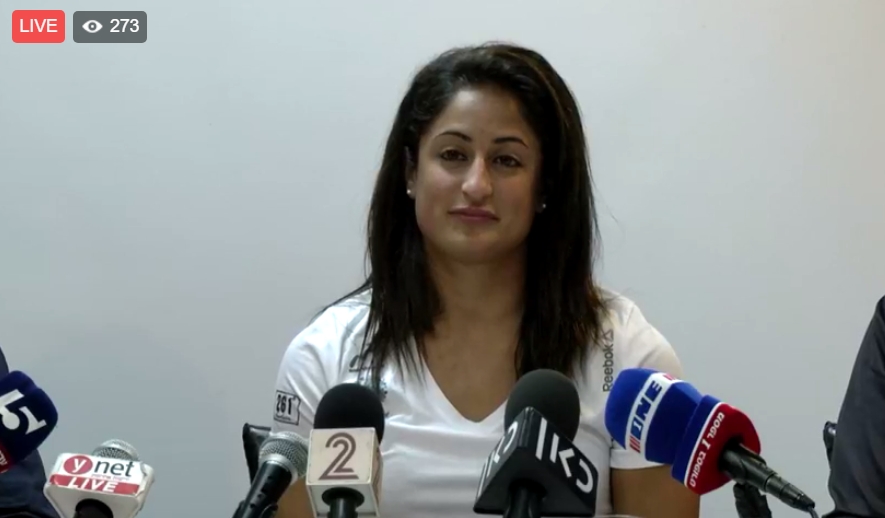 Only a year after winning a bronze medal in the 2016 Olympics in Rio, Israeli judoka Yarden Gerbi, 28, announced her her retirement on Monday morning during a press conference where she thanked all coaches, federation, friends and family for the years she had on the tatami.
Gerbi won the Olympic bronze in 2016 in Rio de Janeiro, the city where she captured the world title in 2013. With that world title she popularised judo in Israel to the number one sport. She became extremely popular after she added an Olympic medal last year. At the 2014 World Championships she took silver and she captured three European medals. She was one of the most outstanding judoka in her category dominated by Clarisse Agbegenenou and Tina Trstenjak over the last Olympic cycle.
Next year the European Senior Championships will be in held in Israel. "I would have loved to compete in Tel Aviv next year, but also I realise I need to train hard for that, and I can not find the energy for that."
Also her coach Shani Hershko confirms, that "You cannot do this half half, you must do it for the full 100% otherwise it doesn't make sense."
Gerbi read her statement carefully and professional. With her Olympic rings tattood on her right arm she underwent the press conference courageous, without too many emotions, although it was a tough battle with the tears. Especially when her mother took the microphone her heartbeat probably reached Olympic levels. Her mother said she is proud what her daughter did for Israel, the road she had walked towards her performances.
Yarden doesn't have concrete ideas about the future and that scares her bits. "But if I have a goal, you can expect that I will do it for full 100%"
At her Facebook she added to all fans and friends: "I retired from Judo this morning. Thanks to all of you who made it great , I met so many people and friends that made my journey unforgettable. 63 category is happy today."
Related judoka and events
Related Judo Photos
Related Judo Videos
Related Judo News