Russian cadets Kazbek Naguchev and David Babayan capture third season victory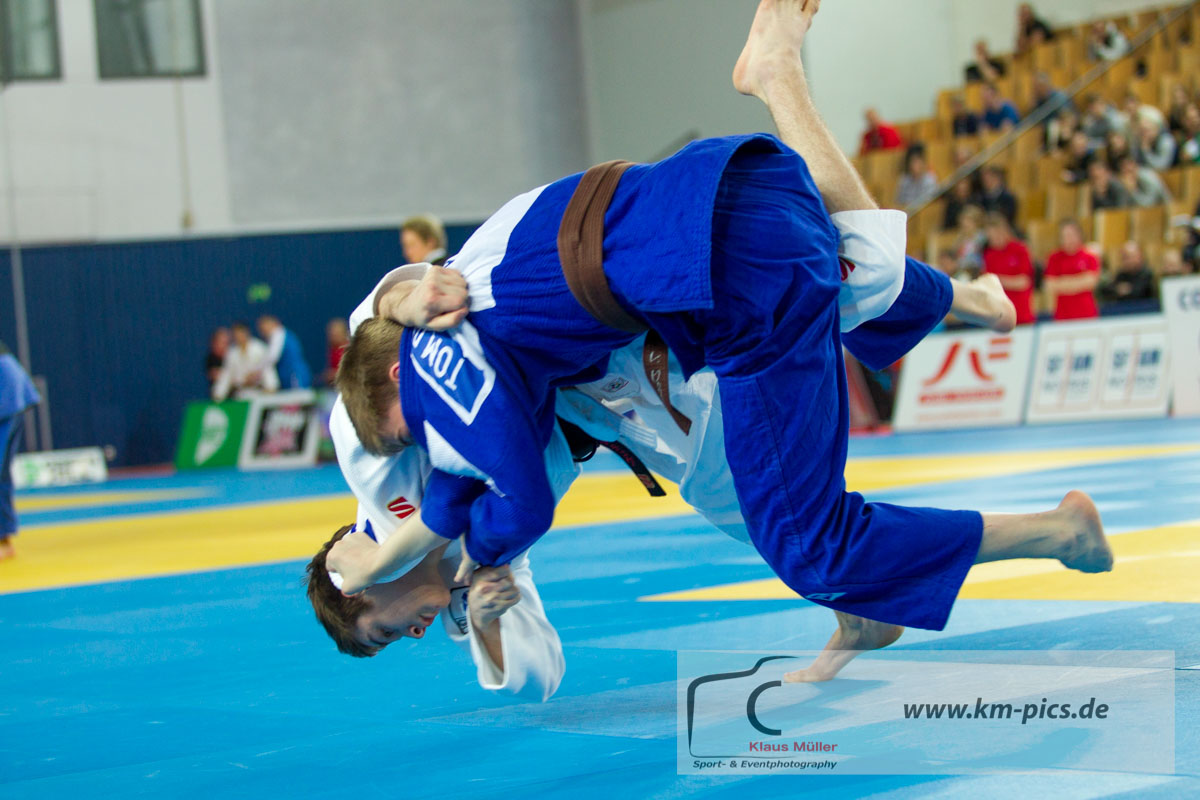 2 May 2017 10:35
Klaus Müller / Watch: https://km-pics.de/
The Russian cadets remain strong this season. At the Cadet European Cup in Berlin Russia took the most gold medal and their talents such as Kazbek Naguchev and David Babayan captured their third victory in 2017.
Naguchev was the best in his category U60kg in a record field of 71 young boys. David Babayan had less opposition but still 24 mean heavyweight young men to beat. Both Russians men lead the medal table of most successful cadets this season together with Helena Vukovic of Croatia who wasn't in action in Berlin. Georgii Tretiakov of Russia won his lightweight final U50kg against Daan Moes (NED). Khamzat Akhmarov (U66kg) won the fourth medal for Russia in this tournament, all by men.
The Kazakhstan young men are always strong in this age and Yermek Amangeldi took the gold U55kg. On Sunday Kenny Bedel of Italy won his class U73kg. Host nation Germany celebrated its first gold medal among men U81kg when Matteo Habermann captured the first place among 47 men. Latvia is continuing to do well. Emils Gerkens won the gold U90kg, the third victory this season and the second for Gerkens, he also won in Teplice, so both competitive tournaments in this age category.
Brazil was the strongest among the girls, with three gold medals another good performance. Laura Ferreira won again after victories in Zagreb, Coimbra, Bad Blankenburg and Berlin she is in fact the most successful cadet. Gabriella Moraes won in Antalya and also in Berlin U63kg. Heavyweight Luiza Cruz won her category. Brazil is always strong in this division.
Belgian Jente Verstraeten booked her best victory of this year at this prestigious tournament. Andrea Stojadinov of Serbia won also in Teplice and now in Berlin U48kg, same as Emils Gerkens. Stojadinov bested Mascha Ballhaus (GER), her twin-sister won bronze U52kg. The gold was for Faiza Mokdar of France. Natalia Kropska captured the gold medal U57kg, the fourth victory for Poland which is an all-time record in the Cadet European Cups. Never Polish Cadets won four tournaments with three events to go in the Tour. The women's final U70kg was an all German final between Marlene Galandi and Raffaela Igl, won by Galandi. She also won in Bad Blankenburg and Teplice this season.
Watch the best photos of Klaus Müller in our photo gallery.