The latest Judo News offered by JudoInside.com
Elkhan Mammadov (35) second oldest man to capture the European title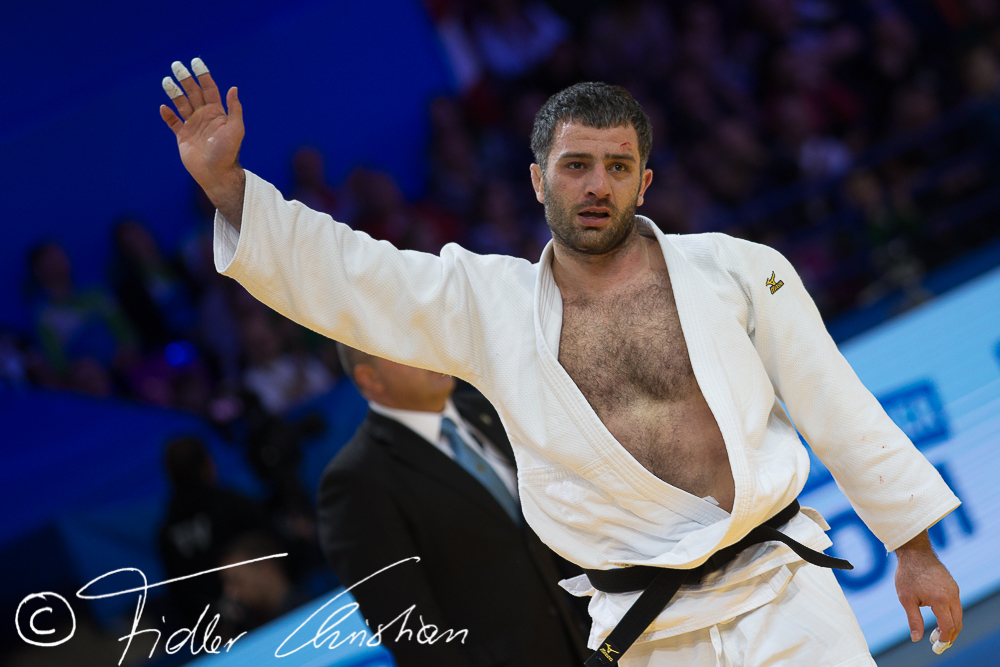 Elkhan Mammadov is back on top. The 35-year old Azeri judoka won the European title in Warsaw; it was a surprise victory, but well deserved. With impressive, energetic judo, he captured the gold medal over top competitors, such as World number one Elmar Gasimov and Michael Korrel.
Mammadov became the second oldest man ever to win the European title. Only Ariel Zeevi of Israel was also 35 years old, but 50 days his senior.
Mammadov defeated Cyrille Maret in the final with a giant ippon with a left-side seoi. Both men were without a previous European title, but Mammadov won silver in 2008, bronze in 2009 and 2010. Now his collection of European medals includes gold. It should be noted that his previous three medals were all U90kg. The two world leaders, Gasimov and Korrel, finished fifth. Kirill Denisov (RUS) defeated Korrel and the other Russian, Kazbek Zankishiev, defeated Gasimov.
Mammadov didn't have the toughest path to the finals, so he had a good warm-up. However, in the semi-final, Elmar Gasimov followed the Azeri and Mammadov outsmarted Gasimov with a wazari. Gasimov did not look his sharpest during the competition. Against the promising Belarusian, Mikita Sviryd, Gasimov was looking for air, but he always has a deadly score by hand from anywhere. It was Mammadov who progressed to the final against Maret, though. The Frenchman defeated Varlam Liparteliani in the quarter final and Dutchman Korrel in the semi in the golden score.
It was the second gold medal for Azerbaijan after Hidayet Heydarov won gold on Friday.
Related judoka and events
Related Judo Photos
Related Judo News