The latest Judo News offered by JudoInside.com
IJF Referee and Coach Seminar in Baku will need to clear up new rules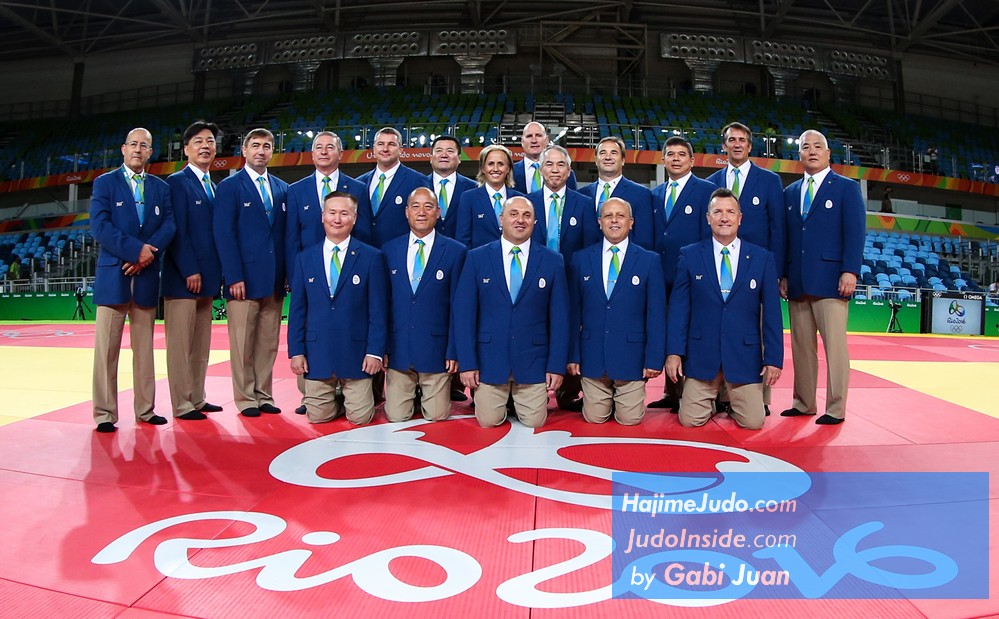 At the IJF Referee and Coach Seminar in Baku, Azerbaijan IJF Head Sport Director Vladimir Barta and the two IJF Head Refereeing Directors Jan Snijders and Juan Barcos will explain the new rules to referees and coaches. The seminar starts at 6 January.
The seminar consists of a theoretical and and practical part. With video examples the participants will get explanation of the new rules and the afternoon is reserved for practising situations and discuss interpretations.
Recently an update was provided by the IJF, for instance about the role of a shido. Shidos will not in any circumstances decide the winner during regular time except for hansoku-make (3 shidos). Previously, it was widely speculated or assumed that if both players had the same score (e.g. Waza-Ari each), a shido or shidos would determine the winner. The updated rules make clear that that is not the case. So, if there are no scores or the scores are even, it doesn't matter if there's a shido or two on the board for one of the players, the match goes into Golden Score. In that golden score the role of shido will need to be explaind further.
It is now clear that gripping inside the sleeve is illegal and according to JudoCrazy.com breaking the grip is still illegal, perhaps only if the intention is to a positive attack.
All situations will need to be practised and explained to the inner circle first, but the intention is that the big crowd of the judo pyramid will understand the rules better. Without yuko, that may help, butthe judoka themselves they have to get used to a few new rules such as landing on elbows, allowed or not allowed.
From now until and including the World Championships in Budapest a testing period is announced for the rules. We are wondering the effect of the four minutes rule, especially in the heavier categories where speed is usually the lowest.
Watch the videos of the previous Olympic cycle
Related judoka and events
Related Judo Photos
Related Judo Videos
Related Judo News