The latest Judo News offered by JudoInside.com
Israel is in love with judo after another Olympic success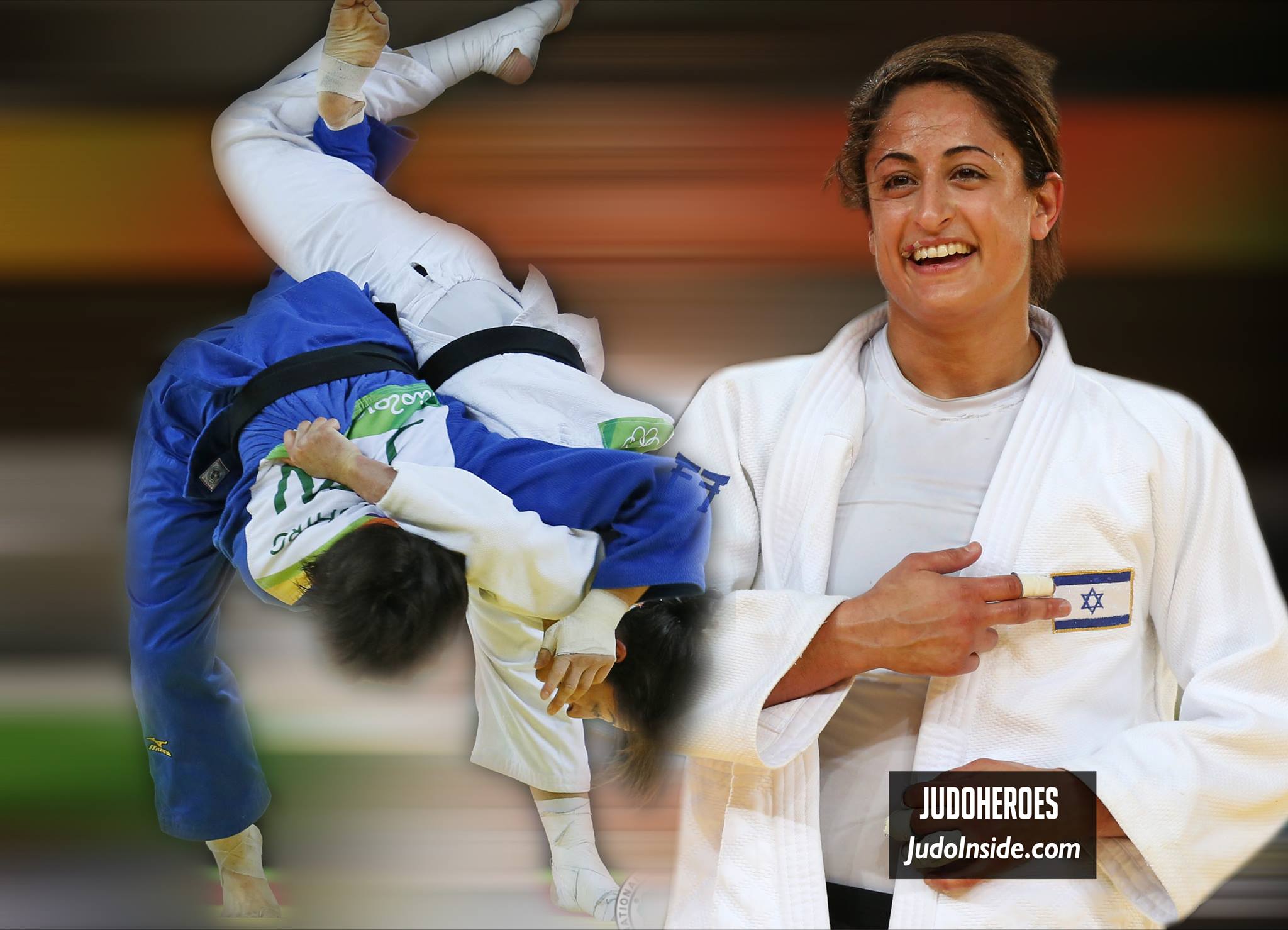 Israel won just two medals at the Olympic Games over all sports, which is actually better than average. With Yarden Gerbi taking bronze in the women's U63kg division and Or Sasson doing the same in the men's +100kg Judo contributed heavily in the Olympic history. Gerbi has offered her name patch for sale on eBay for charity, and agreed to autograph it with a dedication to the buyer.
Two bronzes may seem a paltry showing, but it marks a 28% jump in Israel's Olympic total, from seven medals since Israel began competing in the Olympics in 1952 to nine. Five of those medals, including Yael Arad's silver in 1992 in Barcelona, are in judo.
Yarden Gerbi defeated Japan's Miku Tashiru in the runner-up bout to clinch the bronze in judo, the first Israeli medal since 2008.
Three days later, Or Sasson brushed off an unpleasant encounter with Egyptian judoka Islam El Shehaby in the over 100 kilogram category, winning two more matches and only narrowly losing to France's legendary Teddy Riner. He then beat Cuba's Alex Mendoza to claim the bronze.
Both were initially feted from afar, earning celebratory covers on the front pages of Israel's popular tabloids and calls from Prime Minister Benjamin Netanyahu to congratulate them.
They returned home last week to a hero's welcome, facing cheering crowds at Ben Gurion Airport.
Yarden Gerbi said: "It's the first medal since 1992 at the Barcelona Olympic Games for a Israeli woman, so I'm very emotional. But I couldn't do it without the support of my coach and, of course, my family and my amazing country that all came over to Brazil. It's just a dream come true"
Or Sasson said: "It's a big honour for me to give this respect for my country because the people are great. I just love my country. The Olympics are hard for everyone, training for four years, preparing for this event for your whole life. For everyone it is hard, and today, I did it. I win for Israel."
He didn't spend too much attention to the situation with his opponent Islam El Shehaby not shaking his hand after their match: "I'm an athlete, you know, I did what I did. I came to fight, and I'm sorry for that. In judo, we always respect the others, but this is his decision, his country. So I can't say anything about that.
After that story he had the opportunity to fight Teddy Riner: "It was a tough fight, but Teddy Riner is a legend. I hope the next fight I will win. It's a huge honour."
Related judoka and events
Related Judo Photos
Related Judo Videos
Related Judo News

Jonathan Schindler (SUI)
28 years
| Result | City | Date |
| --- | --- | --- |
| 1 | Brasilia | 2019 |
| 1 | Montreal | 2019 |
| 1 | Marrakech | 2017 |
| 1 | Zagreb | 2017 |
| 3 | Budapest | 2017 |
| Result | City | Date |
| --- | --- | --- |
| 1 | Budapest | 2019 |
| 2 | Qingdao | 2019 |
| 3 | Brasilia | 2019 |
| 1 | Tokyo | 2019 |
| 3 | Montreal | 2019 |