The latest Judo News offered by JudoInside.com
Judoka Rafaela Silva, the pride of the Brazilian nation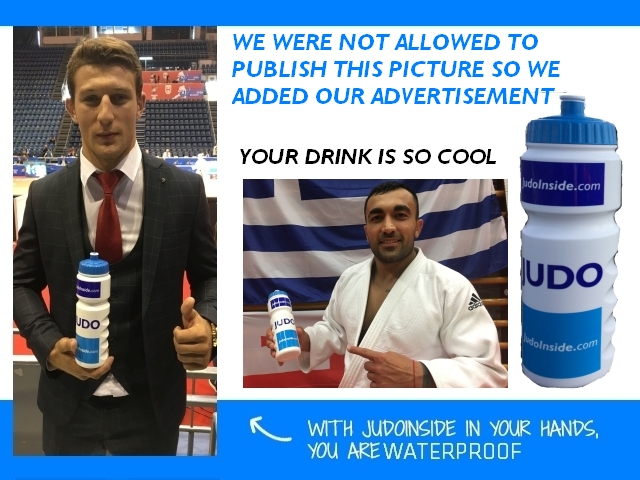 Rafaela Silva was the pride of the nation, she won the first gold medal. Everywhere she appeared she showed her gold medal to the fans. Her Instagram account exploded to the most popular in the world. It's amazing that just after her Olympic gold medal at 8 August she had text how she got into the Olympic team.
Rafaela Silva: "I fell a lot in the ranking. In 2013 I was world champion and first in the ranking. In 2014 I was fifth and in 2015 I lost my first fight. So I was not doing well in competitions, but in this last year I dedicated myself intensely to judo and my main goal was to get a spot for the Olympic Games. My main goal was to represent the Brazilian people and God willing I could win a medal and that is the one I have here now."
On her strategy in the matches:
"I had a good idea of my group when I was at the training camp in Mangaratiba and I knew where I could land in this group. So I was training for that."
Some people abused you on social media and even published a video against you:
"That is the answer to these people who said that judo is not for me, that I was going to make my family ashamed and that the place for monkeys is in a cage. Now I have proved to everybody that I can be on the top position in my category.
"The answer is nothing more than that medal I have around my neck."
What stopped you giving up:
"I met a coach that works as a volunteer at the Institutio Reacao. I liked her and she asked me as simple question: could I picture myself in two years out of judo? And I realised that I had to move on.
"Judo is my life. I have started in judo when I was five years old and I had no goal, I just wanted to play like children of my age. Then I took it seriously and I figured out that I could be in the Olympic Games and world championships."
Tell us how you started coming from a favela, the City of God:
"I believe some of my family and friends did not have the money to buy tickets to see me. The kids would love it and I want to create a dream for them, because nobody there has a dream.
"Even if it takes time as it did for me to realise my dream, but after four years I made it happen, so they should follow that."
On competing at home in Rio:
"I love competing at home, because of the fans. Their cheering helps a lot. At the world championship I was about to be eliminated. The crowd had their hands over their heads and I looked at them. When the referee gave the order to close the kimono (judogi), I thought of them and I turned the fight around in my favour.
"I had come to earlier matches here and I found it (the noise) incredible and the stomping was overwhelming. I was almost jumping inside and wanted to fight already."
Closing Ceremony
Rafaela Silva also featured in a success video at the closing ceremony featuring highlights of the Rio 2016 Games on the stadium's screens, The video's soundtrack was "Bachianas Brasileiras"
Homecoming
"There were people everywhere, throughout the City of God. We first started to celebrate with people from a social project known as the Athletes of Christ, then we had a press conference and then the parade, sitting on the fire truck, throughout the favela. The last stop was the house where I was born. There was a show with artists of the City of God, I just wanted to be happy and I was. Those moments will remain in the community's memory and in my memory for ever. During the whole celebration, I really had the feeling that I was in the middle of the people I love. This is my life."
IJF President Marius Vizer
"Rafaela is not just Olympic Champion. She is a champion for life. She had to fight against all odds and she won. She is an example for many generations and has proven that whatever the place where you come from, you can set goals and achieve them. It also showed that Judo is more than a sport and that our sport can help you to change your life. Seeing her coming back to where she was born is a moment filled with emotion."
Related judoka and events
Related Judo Photos
Related Judo Videos
Related Judo News

Marly Nooijen (NED)
28 years
| Result | City | Date |
| --- | --- | --- |
| 1 | Brasilia | 2019 |
| 1 | Montreal | 2019 |
| 1 | Marrakech | 2017 |
| 1 | Zagreb | 2017 |
| 3 | Budapest | 2017 |
| Result | City | Date |
| --- | --- | --- |
| 1 | Budapest | 2019 |
| 2 | Qingdao | 2019 |
| 3 | Brasilia | 2019 |
| 1 | Tokyo | 2019 |
| 3 | Montreal | 2019 |