The latest Judo News offered by JudoInside.com
Rio2016 Olympic Judo Preview Men U66kg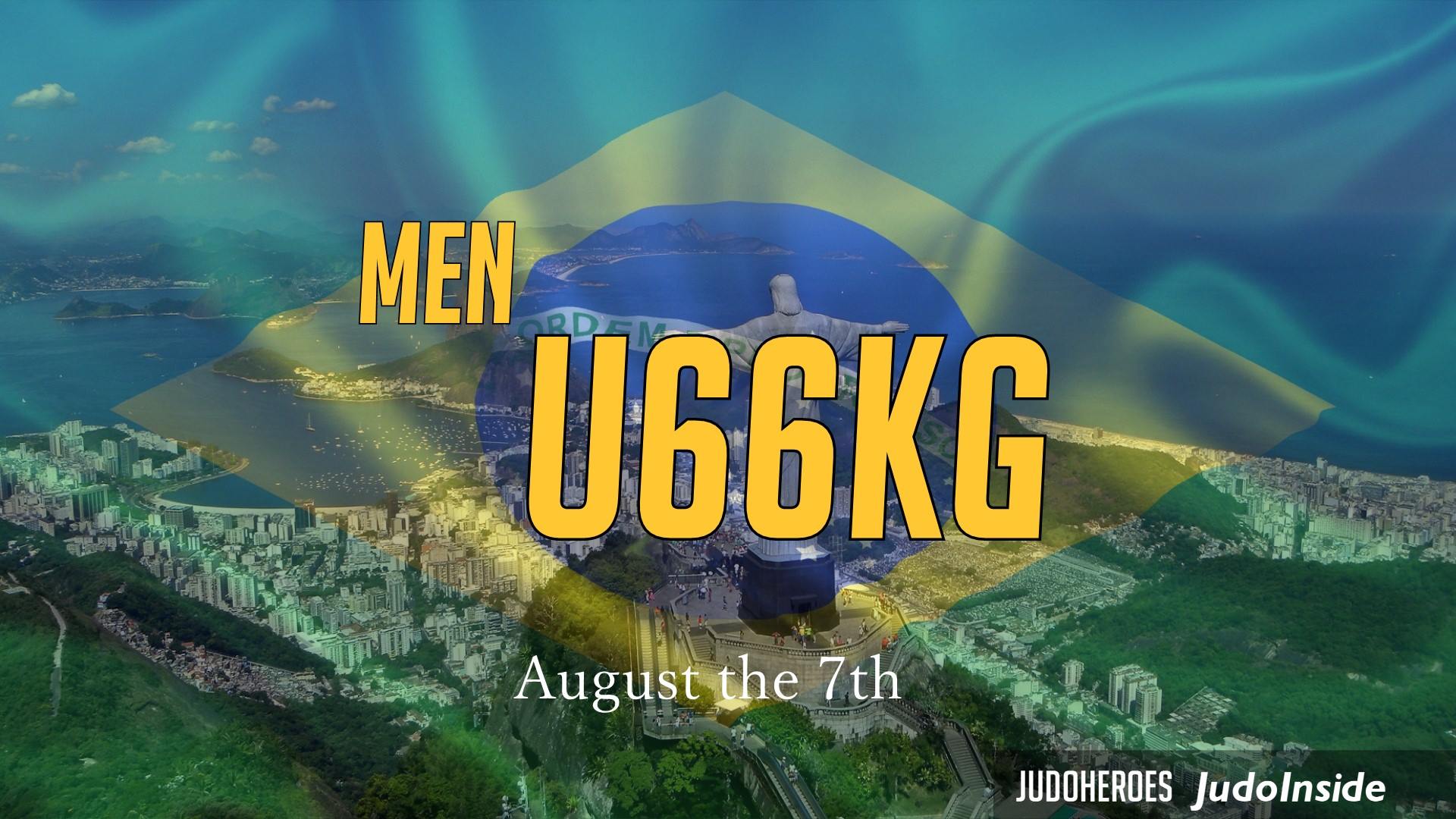 A dynamic category at the Olympic Games, the men's U66kg is an event with real heroes. The action starts on 7 August. The previous edition delivered a huge surprise with a European final between teenager Lasha Shavdatuashvili and Miki Ungvari. The Georgian won and earned his dollars and stepped up later to U73kg just like Ungvari. Only one man from London is still there.
One Olympic medal doesn't count in Japan, and even three world titles don't if you cannot add an Olympic title. There is a lot of pressure on number one favourite Masashi Ebinuma of Japan. However, World Champion An Ba-Ul of Korea cannot be wiped out for a favourite role in Rio.
An Ba-Ul of Korea became World Champion in 2015 in Astana. An also won the World Junior title in 2013 in Ljubljana and won silver in 2011. He won the Universiade in 2015 and earned World bronze with the Korean team in 2014 and silver in 2015. In the same year, he won in Abu Dhabi, the Grand Prix Düsseldorf and IJF Masters in 2016.
Masashi Ebinuma is triple World Champion, winning titles in 2011, 2013 and 2014. An ultimate stylist and former World number one, Ebinuma won bronze at the 2012 Olympic Games. He also won the Grand Slam Paris in 2016 and Grand Prix Dusseldorf in 2015, in addition to the Grand Prix Abu Dhabi and Grand Slam Tokyo.
Mongolian judoka Davaadorj Tumurkhuleg won various events such as the 2015 Grand Prix in Mongolia. Davaadorj took the world number one position and was double medallist at World Junior Championships. Davaadorj won the Asian Games in 2014 in Incheon. He won the Grand Slam Paris in 2015.
Russian stylist Mikhail Pulyaev was World number one and silver medalist at the 2014 and 2015 World Championships. He lost the World finals against Ebinuma and An. Pulyaev won two European medals and is coached by Vitaly Makarov and Dmitry Morozov. Pulyaev also won the Grand Slam Baku in 2016.
Georgii Zantaraia is a phenomenal judoka who won the World title in 2009 in Rotterdam. The Ukrainian judoka won 5 World Championships medals in a row and took the European title in 2011 in Istanbul. Zantaraia is extremely skilled. He stepped up to U66kg category in 2012. Born in Georgia, he came back from an injury and hasn't been on the field a lot this year.
Golan Pollack from Israel won bronze at the 2015 World Championships in Astana as the third male Israeli after Zeevi (2001) and Shay-Oren Smadja (1995). Pollack won the European Open in Sofia in 2014 and earned silver at Grand Slam Tokyo in 2014 and Grand Prix Düsseldorf in 2016.
Nijat Shikhalizada is the 2005 World bronze medallist, and as youngest man ever. Shikhalizada was 2006 junior World Champion and 2005 European junior Champion. He also won Tournois de Paris in 2007 and Grand Prix Abu Dhabi (2012) and Tbilisi (2014). In 2015 he won the Grand Slam Baku and Grand Prix Qingdao. He is in an amazing block with Uriarte, Seidl and Basile.
Legend Rishod Sobirov of Uzbekistan was the absolute favourite for the extra-lightweight Olympic title four years ago. Sobirov won two world titles in that category in 2010 and 2011, as well as bronze in 2015. Sobirov was 2008 and 2012 Olympic bronze medallist. Later he stepped up to the U66kg category and still won international events. He fights at both sides and has a good uchi-mata.
Outsiders
Vazha Margvelashvili of Georgia won bronze at the Grand Prix Düsseldorf in 2015 and 2016. Margvelashvili he won the ECC Golden League in Vienna in 2015. In 2016 he started with bronze at the African Open in Tunis and Grand Prix in Havana and Düsseldorf. He took gold at the Grand Prix Tbilisi.
Sebastian Seidl (GER) won European bronze at the European Games in 2015. He was in three international finals in a row in 2015. He is multiple German champion and a successful athlete for TSV Abensberg, one of his three clubs, making it to the Olympic Games. He won three top international medals in a row in 2015. Seidl finished seventh at the World Championships. Colin Oates (GBR), Sugoi Uriarte (ESP) and Dzmitry Shershan (BLR) can also create a few surprises along with home player Charles Chibana. Perhaps Basile, Oleinic, Bouchard, le Blouch and Smagulov can also follow suit. It will be a spectacular weight category.
Seeded athletes paired
An with Sobirov
Ebinuma with Zantaraia
Davaadorj with Shikhalizada (Uriarte/Basile/Seidl)
Pulyaev with Pollack (Margvelashvili)
Previous Olympic Champions
| | | |
| --- | --- | --- |
| Judoka | Year | Edition |
| Lasha Shavdatuashvili (GEO) | 2012 | London |
| Masato Uchishiba (JPN) | 2008 | Beijing |
| Masato Uchishiba (JPN) | 2004 | Athens |
| Huseyin Ozkan (TUR) | 2000 | Sydney |
Stat:
There are four athletes in Rio who won three world titles, but didn't win the Olympic gold yet.
Gévrise Emane (FRA), 34 yrs
Yuri Alvear (COL), 30 yrs
Misato Nakamura (JPN), 27 yrs
Masashi Ebinuma (JPN), 26 yrs
Ebinuma lost the Olympic semi-final in 2012 against Shavdatuashvili. Since then Rishod Sobirov is the only non-Japanese who defeated him in an individual match. Ebinuma fought 41 qualification matches and lost just four, and now he just has to win five matches in a row gain Olympic glory.
Related judoka and events
Related Judo Photos
Related Judo Videos
Related Judo News

Alessandra Fiorenza (ITA)
21 years
| Result | City | Date |
| --- | --- | --- |
| 2 | Düsseldorf | 21 Feb |
| 1 | Budapest | 2019 |
| 2 | Qingdao | 2019 |
| 1 | Osaka | 2019 |
| 1 | Odivelas | 2019 |
| Result | City | Date |
| --- | --- | --- |
| 1 | Düsseldorf | 21 Feb |
| 2 | Osaka | 2019 |
| 1 | Tokyo | 2019 |
| 1 | Tokyo | 2019 |
| 1 | Hohhot | 2019 |