The latest Judo News offered by JudoInside.com
Report of the Pan American Judo Championships 2000 in Orlando Day 1
TWOJ, the world of Judo, by Matt Carter Marie-Hélène Chisholm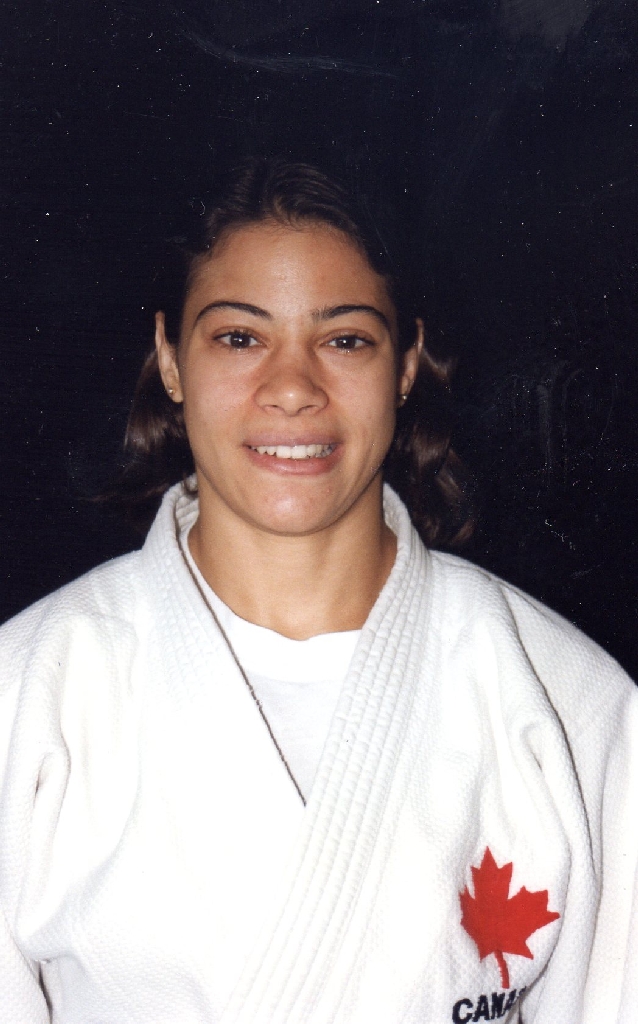 The 2000 Pan American Judo Championships were held just outside of Orlando, Florida in the town of Kissimme, home to the world famous Walt Disney World and Universal Studios theme parks. Jointly hosted by USA Judo and Florida 2012 (the bid committee for 2012 Olympic Summer Games), there were only 128 competitors representing 18 countries this year, making the event somewhat smaller than usual. This was due in part to the fact that the championships came some two months after the Sydney Olympics. Noticeably absent was Pan American powerhouse Cuba, who did not send a team due to visa problems. Brazil also failed to send a men's team - in fact, only one male and three female Brazilians took part. This left much of the field wide open and paved the way for a number of players to take medals that might not have otherwise.
Women -63kg

The -63kg category was the largest group of the 4 women's classes being contested on the first day, but still featured only 6 players. Two of these however, were Sydney Olympians, Vania Ishii (BRA) and Sophie Roberge (CAN). Ishii, who finished a very respectable 7th in Sydney. Both players had had a lot of success in the Pan American tournaments, owning 3 Pan Am medals each. Interestingly, Roberge was the gold medallist at the 1999 Pan American Judo Championships held last November in Monte Video, Uruguay,while Ishii was the reinging Pan American Games champion.

Roberge looked strong in her opening fight and was coming off a gold medal performance at Rendezvous Canada 2000 two weeks previously. She handily defeated Marta Cavila (CHI) with some excellent groundwork to score ippon with kuzure-kami-shiho-gatame. In the semi-final she met Ishii. The Brazillian champion came on to the mats with a determined look in her eyes that meant business. And she delivered. In a hard fought contest she beat Roberge at her own game with an osae-komi win for ippon. Roberge went on the win the bronze with a skillful rollover into a juji-gatame armlock that caused a less experienced Cindy Imai (USA) to submit. Ishii fought Jessica Garcia (PUR) in the final, scoring a quick yuko with a swift ashi-barai. She followed this up with another yuko from seoinage from which she continued into kesa-gatame for the ten point win.

Men –81kg

The men's -81kg category featured some tough competitors including French-born Uruguayan, Alvaro Paseyro who placed a strong 5th at the Sydney Olympics; 1999 Pan American silver medallist Ariel Sganga (ARG); and Ernst Laraque (HAI) who received a silver medal in the –73kg category last year in Uruguay.

Sganga started his day with a victory over the former Romanian, turned Canadian, Alexandru Ciupe. This was followed with a narrow win over up and coming American, Aaron Cohen. Cohen had a lot of fight in him, but just couldn't score on the Argentinian, loosing by a shido. Cohen had upset tournament favourite, Paseyro in his opening match with a last second morote-gari. On the other side of the draw Daniel Insua (VEN) beat Abederrman Brenes (PUR) by ippon and then defeated Laraque (HAI). Laraque looked like he might win this one as he attempted a nice reverse seoinage, but was coutered coming out of the throw for ippon. Laraque was relegated to the repechage and went on to fight Paseyro in an entertaining bronze medal match up between two classy fighters. Paseyro had the better day and scored a lovely ippon with a left-sided uchimata. Despite the bronze however, Paseyro was viibly upset with his performance on the day, having felt that he should have left the tournament with a gold medal. The second bronze medal was awarded to Cohen who beat Brenes with a nice throw for ippon.

The final was a somewhat anticlimactic affair between Sganga and Insua. Early in the match Sganga seemed to be in control, but relaxed momentarily and was caught with a slow rolling kata-guruma, which gave the Venezualan a waza-ari lead. The next few minutes saw the Argentinian looking for penalties for Insua rather than attempting to throw him -- at one point he even signaled to the referee that a waza-ari should have been called. However, with 30 seconds left he found the score he needed and threw Insua for ippon with a solid uchimata to add a gold to his previous Pan Am silver.

Women –70kg

With only 5 competitors, the –70kg category was fought in a round robin format in which each player fought everyone else once. The class of this category was clearly Marie Chisholm (CAN) who won all of her matches in convincing fashion, begining with a drop seoi-nage win over Nancy Acosta (MEX). Her next fight was her toughest as she faced Sandra Bacher (USA). Chisholm worked hard on the ground and rolled Bacher into a nice scoring position with a sangaku-jime hold, but failed to turn into her opponent enough to justify an osae-komi call. She scored later with a yuko, which was enough to take the match. Her next fight was won on the ground with a quick transition from standing to groundwork and she held down Ivonne Perez (PUR) for ippon with kuzure-kesa-gatame. The final match in the round robin was against a less experienced Denia Ponce (HON) whom she defeated without much difficulty to finish with 35 out of a possible 40 points in the round robin. Bacher and Acosta both finished with 20 points each, but Bacher received the silver by virtue of her 20-second ippon victory over the Mexican, who was awarded the bronze.

Men –90kg

Although he hadn't competed since his 5th place showing at the 2000 Sydney Olympics, Canada's Keith Morgan was the favourite going into the Men's –90kg category. Morgan produced some excellent judo starting with a beautiful sasae-tsuri-komi-ashi in his first contest against Jose Boissard (DOM). His next fight saw him take on Andres Perez (VEN) who he threw for waza-ari with a drop seoinage, which he followed through with kuzure-kesa-gatame for the ippon. In the semi-finals he met Jose Goldschmied (MEX) and threw him with a nice sumi-gaeshi that he continued into ne-waza and scored ippon with yoko-shiho-gatame. The final pitted Morgan against a strong Chilean named Gabriel Lama. Lama had scored ippon with a very nice left-sided drop seoinage over Mark Fletcher (USA) to earn his spot in the final. The Morgan-Lama fight was a scoreless draw, but did not lack excitement. After catching a knee between the legs Morgan sucked it up and fought on, nearly scoring with a big hiza-guruma that Lama just managed to spin out of. When the five minutes was up, Morgan clearly had the upper hand and deserved a unanimous decision, however one judge felt otherwise and favoured the Chilean. Nevertheless Morgan edged him out with a 2-1 split to win the title. The bronze medals went to Alejandro Gonzalez (ARG) and Boissard (DOM), both of whom won their finals in decisive fashion with quick ippon throws.

Women –78kg
Like the –70kg category, -78kg was also a small group and was decided through a round robin competition. Venezuela, Canada, USA and Puerto Rico were the four countries represented in the women's light heavyweight division. Amy Cotton (CAN) who finished with a perfect reord of 30 points as she beat each of her three opponents with ippon scores won the gold medal. Because of the round robin system there was no actual final in any of the categories featuring fewer than 6 players, so the organizers held back one match in each round robin category. Fittingly, the match that was held over in this category turned out to be the deciding gold medal match between Cotton and Amy Tong (USA). Cotton opened the scoring with a driving seoinage, which she followed through into kuzure-kesa-gatame to win the fight. Tong ended up with 17 points coming from previous victories over Marianela Astudicco (VEN) and Zoriel Ortiz (PUR) to claim the silver medal. Astudicco picked up the bronze thanks to an ippon she scored against Ortiz.

Men –100kg

Without reigning Pan American Games champion and Olympic silver medallist Nicolas Gill in attendance, and no entries from Cuba or Brazil, US Olympian Ato Hand was the odds on favourite to take gold in the men's light heavyweight division. Hand lived up to his billing in the preliminary rounds with wins over Victor Sanchez (COL) and Andres Loforte (ARG), who he dumped with a powerful harai-maki-komi. If anyone was going to stop Hand it was Vicbart Geraldino (DOM). Geraldino moved up to –100kg after the Sydney Olympics had won the –90kg category at last year's Pan Am Championships in Uruguay. He earned a spot in the final after throwing Steven Edmonds (CAN) with a huge o-goshi that was one of the highlights of the day. In the final he looked like he might topple Hand as he came in with a big uchimata, but he just couldn't get the bigger American up high enough to off balance him and execute the throw. As he came out of the technique, Hand countered him and scored an ippon to win the top spot on the podium. Edmonds fought well in the bronze medal final, out classing Luis Gregori Lopez (VEN) in a tough 5-minute match. The other bronze went to Loforte who skillfully maneuvered Barry Jackman into osae-komi to secure the win.

Women +78kg

The women's heavyweight category had only four competitors and was also contested in a round robin format. As fate would have it the match that was held over until the evening's final round turned out to be the deciding one once again. It featured Olia Berger (CAN) who was fresh off a silver medal performance at the recent 2000 US Open and former Pan American champion, Carmen Chala (ECU). Despite a handful of medals at past Pan American Championships from Chala, it was Berger who appeared to be the one to beat in the final. She had disposed of Nanoushka St. Pre (USA) and Geovanna Blanco (VEN) with solid ippon victories earlier in the day, while Chala hadn't managed a score anything higher than a yuko in her previous two wins. But the experience of the Ecudorian Olympian came through at the right time and she threw the Canadian with a swift o-uchi-gari just seconds into the final to win the gold. Blanco picked up the bronze by virtue of an earlier decision over Nanoushka

Men +100kg

The men's heavyweight category was without Sydney Olympic quarter-finalists, Angel Sanchez (CUB) and Daniel. Hernandes (BRA) and so it looked to be wide open as 2000 US Open medallists Joel Brutus (HAI) and Peter Campbell (USA) vied for a spot on the rostrum along side veteran Pan Am medallist, Orlando Baccino (ARG). When the dust had settled however, it was Campbell of the United States who took home the gold. Campbell, who had a bye in the first round, defeated Reinaldo Vargas (VEN) in his opening match. In the final he beat 1997 Pan American champion, Baccino with a vice grip-like kesa-gatame to claim the gold. Vargas went through the repechage and came away with a bronze medal despite being behind by a yuko to Brutus (HAI). The Haitian had received a third medical stoppage and was disqualified because a bloody nose he had received earlier in the match would not stop bleeding. It was a tough loss for Brutus who desperately wanted to fight on, but rules are rules and he bowed out disappointed. Vasquez beat Trevor McAlpine (CAN) to earn the other bronze medal. Vasquez threw the big Canadian with a nice sode-tsuri-komi-goshi to collect his second Pan American bronze medal.
Related judoka and events
Related Judo Photos
Related Judo Videos
Related Judo News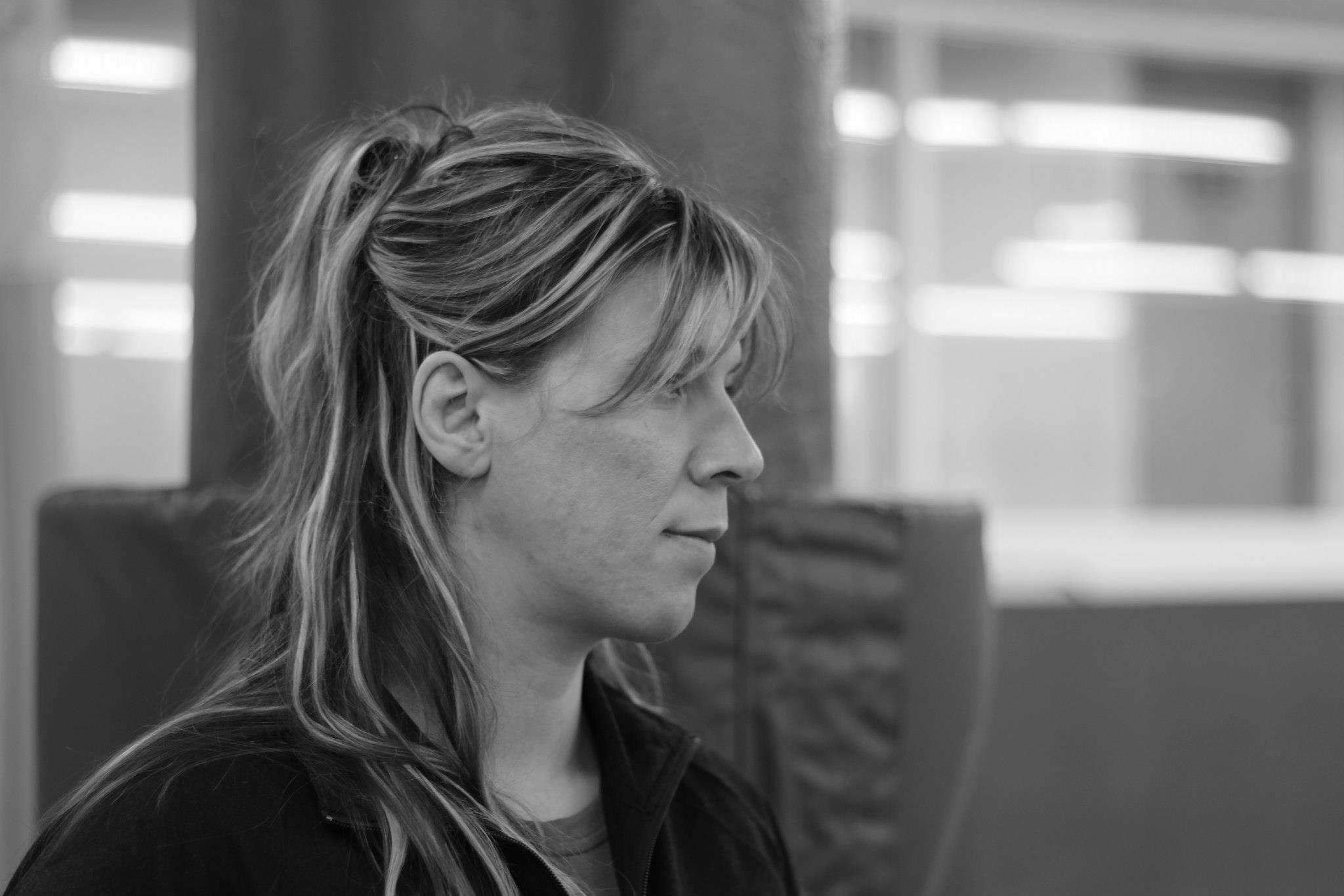 11 Nov 2000 22:05
Day two of the 2000 Pan American Judo Championships saw the lightweights compete, including two extra lightweight categories that are unique among the four continental championships: -44kg for women and –55kg for men. On the opposite end of the spectrum, we also saw the men's open weight contested. Women –44kg -44kg was a small category in number as well as in weight, having only 5 entries. Again, this resulted in a round robin format. Susej Oliveros (VEN) came out on top with 31 out of a possible 40 points. Read more

Yessine Agrebi (SUI)
23 years
| Result | City | Date |
| --- | --- | --- |
| 5 | Düsseldorf | 22 Feb |
| 1 | Perth | 2019 |
| 1 | Tashkent | 2019 |
| 3 | Tashkent | 2018 |
| 7 | Baku | 2018 |
| Result | City | Date |
| --- | --- | --- |
| 7 | Düsseldorf | 23 Feb |
| 2 | Tel Aviv | 25 Jan |
| 1 | Tashkent | 2019 |
| 7 | Zagreb | 2019 |
| 3 | Minsk | 2019 |