The latest Judo News offered by JudoInside.com
Koreans optimistic with aim for 3 gold medals in Rio
yonhapnews.co.kr Judojang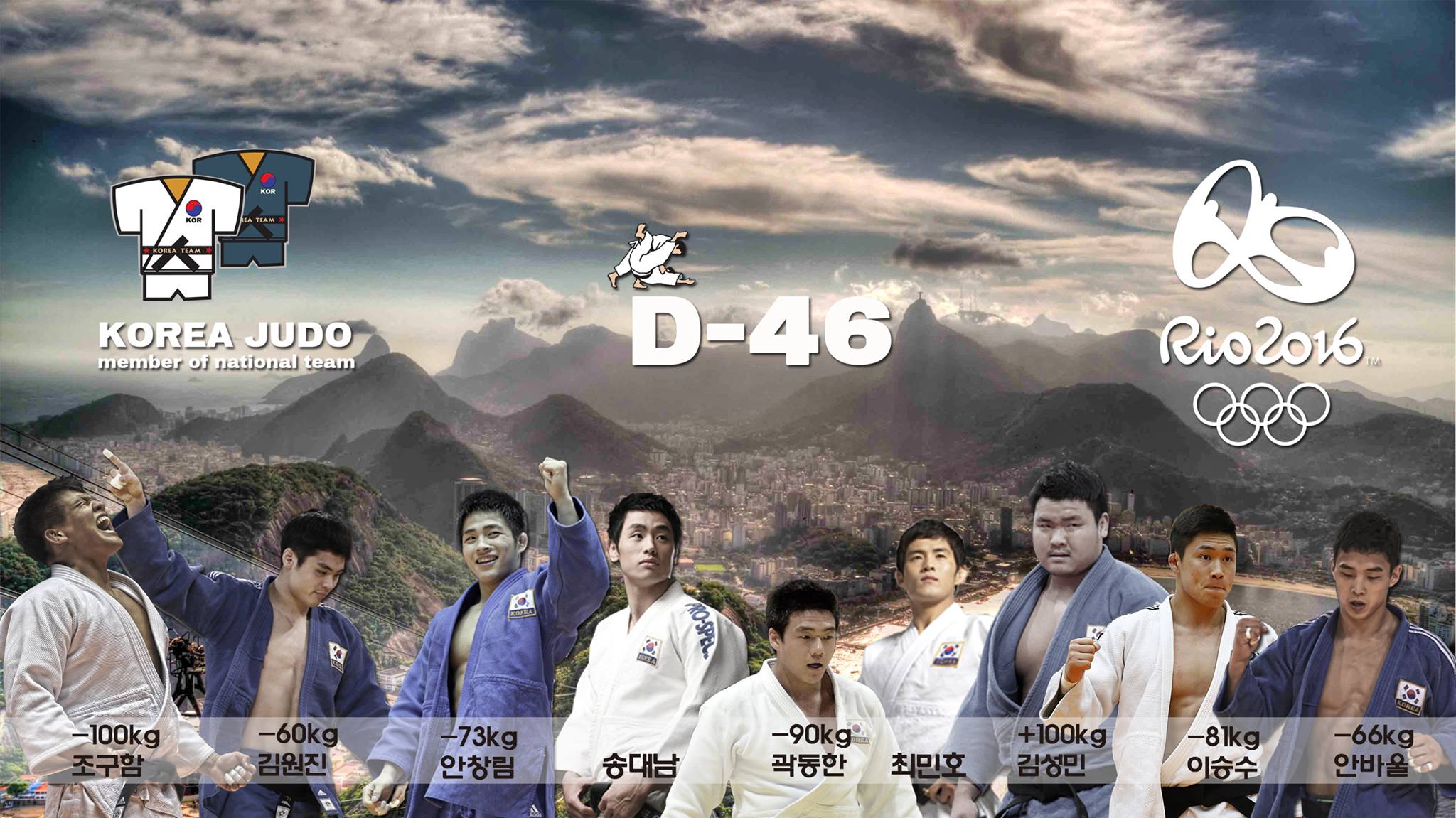 With the Rio de Janeiro Summer Games less than 50 days away, South Korean judokas will focus on beating their rivals from Japan and improving their stamina to do so, the national team head coach said. Seo Jung-Bok said the South Korean national judo team is in the home stretch for the Rio Games and instead of building up skills, the athletes are concentrating on maintaining their form and analyzing their toughest opponents.
"Having good stamina is a basic element not only in judo, but in all other sports," he said at the National Training Center in Seoul. "This is the time when our athletes need to boost their stamina."
At the Summer Games, South Korea will have seven male and five female judokas. The squad will depart for Sao Paulo on July 22 to set up a base camp before entering Rio on Aug. 3.
Seo said stamina is the key to overcoming European judokas' power and Japanese athletes' technique. If enhancing stamina is the basic thing task, giving the judokas experience and making them adapt to their opponents' style is another task for Seo and his coaching staff. Each national team member now has a sparring partner who will help and give tips on how to battle.
"These training partners have a style that our judokas feel is the most difficult," Seo said. "I will say it is customized training to improve their weaknesses."
Seo said South Korea's goal at the Rio Games will be overthrowing its archrival Japan. The coach said he expects South Korean judokas to collect three gold medals in Rio, with two from the men's side.
It remains a concern that the South Koreans have struggled against the Japanese, even the No. 1, ranked athletes.
Kim Won-Jin, the top judoka in the men's 60kg, is 0-4 against Takato Naohisa, while An Ba-Ul in 66kg has not beaten Ebinuma Masashi in their two encounters. An Chang-rim in the 73kg has also lost all four of his matches against Ono Shohei. "If we can beat the Japanese judokas, I think we will grab gold medals as we want," Seo said. "Our athletes also know that Japan is their biggest barrier to the goal."
To adjust to the Japanese judokas' style, the South Koreans trained in Japan from June 7 to 18. The national team worked out with collegiate judokas, but that experience still helped. "They have learned what the Japanese judo style is like," Seo said. "Now they can train with a strategy on what they should be careful of and what they are capable of."
The South Korean judokas said they have a chance to stand atop the podium if they can edge out their Japanese opponents. "In my training, I'm implementing the things that I've learned in Japan," said An Ba-ul, the defending world champion in 66kg. "I know I've been weak against the Japanese athletes, but I'm preparing well. I will grab the gold medal over them."
For An Chang-Rim, losing to a Japanese judoka is a result that he wants to avoid more than anyone else. The 22-year-old, born to second-generation Japanese-Korean parents in Kyoto, rejected an offer to join the Japanese national team in 2013, citing discrimination. An said he learned the importance of training with the South Korean national team.
"My physique is good and I think my mental strength also got better," he said. "I don't want to lose to the Japanese judokas, but if emotions get the better of me, it will ruin my performance. I will fight as usual when I face the Japanese."
Seo said he's pleased that the team atmosphere is great and everybody is united for the Rio Games. While everything is on the way, Seo warned that this time around, injuries are the biggest enemy.
"They know that they have to be careful about it," he said. "Even if you lose because of an injury, that is still a defeat. Our judokas know that is the saddest scenario, and they are doing their best to stay healthy."
Related judoka and events
Related Judo Photos
Related Judo Videos
Related Judo News

Daniel Pintera (CZE)
18 years
| Result | City | Date |
| --- | --- | --- |
| 1 | Nassau | 17 Oct |
| 1 | Baku | 20 Sep |
| 1 | Zagreb | 27 Jul |
| 1 | Celje | 23 Jun |
| 1 | Düsseldorf | 23 Feb |
| Result | City | Date |
| --- | --- | --- |
| 1 | Osaka | 23 Nov |
| 1 | Baku | 27 Sep |
| 2 | Baku | 20 Sep |
| 3 | Zagreb | 27 Jul |
| 3 | Fukuoka | 8 Apr |