Passing of Spanish judo icon Emilio Serna Diez
9 Apr 2016 09:05
From internet, no source
Spain mourns about the passing of Emilio Serna Diez at the age of 91 years. Serna who was President of the Catalan Judo Federation for 20 years, and was the head of that Federation during the World Championships of 91 which took place in Barcelona and during the 1992 Barcelona's Olympic Games died yesterday morning.
Serna was one of the pioneers of the judo in Spain, he was disciple of Henri Birbaum who was one of Jigoro's Kano follower. Emilio Serna was vice-president of the Royal Spanish Judo Federation; he was a competitor, a coach and a referee.
Serna was given with the 9th DAN as an award of his long career on the Judo World. It's such a hard lost for the judo family and specially for the Catalan and the Spanish Judo Community. The Catalan Judo Federation President, Mr. Fermin Parra Berguices, wanted to thank Serna for all what he did for the Catalan Federation, and said that without Serna's job, the Catalan Judo wouldn't be as developed as it is nowadays.
Yesterday morning, on the Catalan Cadet Championship there was a minut of silence in Serna's memory before beginning the Final Block. Today, the Catalan Judo Federation will visit the family and will give a flower crown on the name of the Federation.
like
Related judoka and events
Fred Sekamana Uwase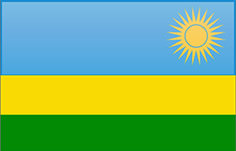 Rwanda
All JudoInside profiles of…
Judo results, photos, videos from…
More judo info than you can analyse 24/7! Share your results with your judo network. Become an insider!