The latest Judo News offered by JudoInside.com
Ami Kondo and Shohei Ono stand their man at All Japan
IJF Media Team / International Judo Federation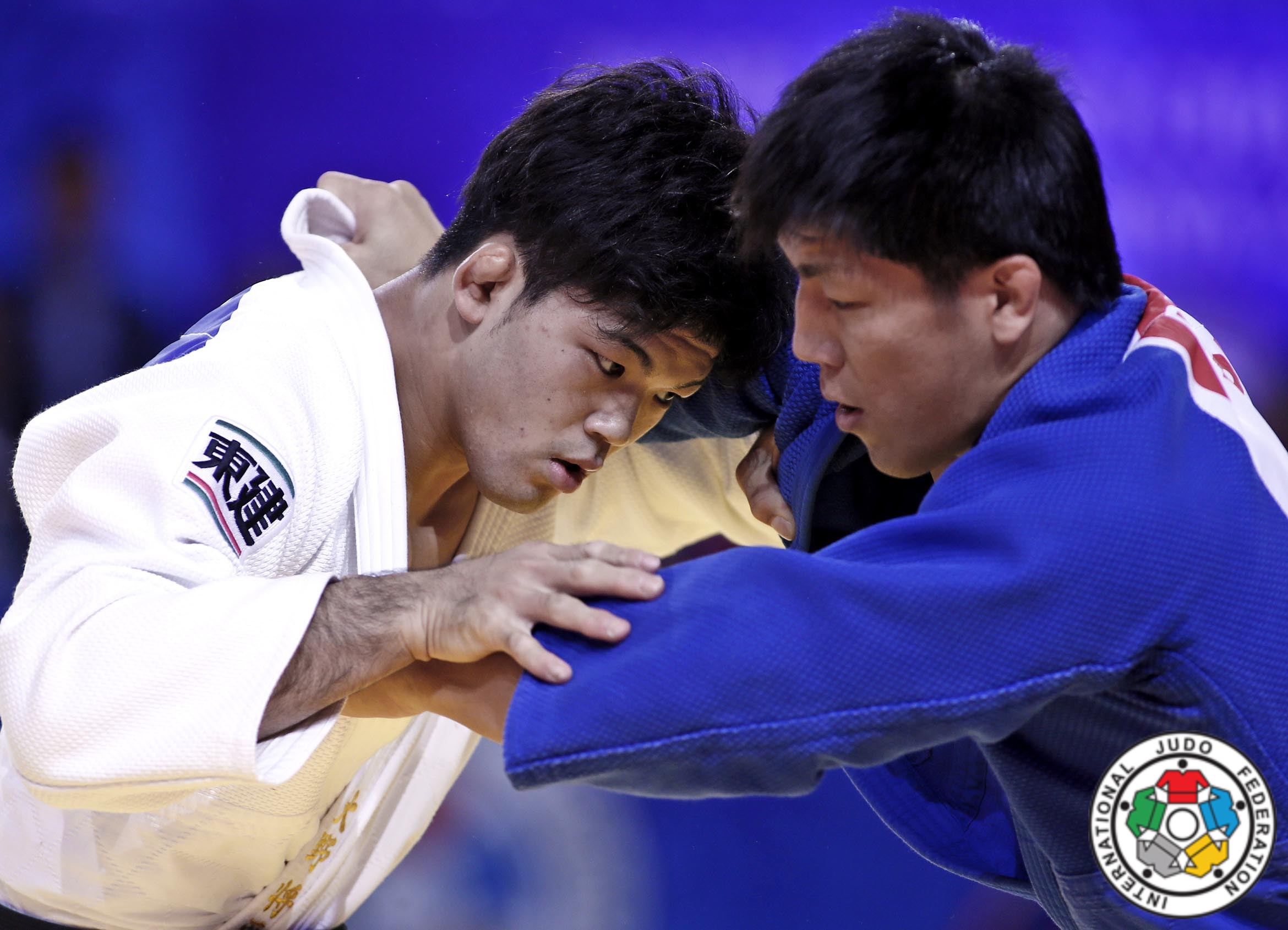 What are the implications for the athletes who failed to win the All Japan Championships? We know some are protected, so we don't expect Masashi Ebinuma who won a bronze medal won't make it to the Olympics, but one thing is clear Ami Kondo, Misato Nakamura, Shohei Ono and Takanori Nagase confirmed their leading role and will acting at the Olympic Games in Rio de Janeiro.
Ami Kondo regained her title U48 after Haruna Asami won the title in 2015. This time in Fukuoka it was Ami Kondo who captured the gold medal in the final against Hiromi Endo.
World Champion Misato Nakamura is leading the dance U52kg, nobody doubted, but she made clear that Nakamura is back and one of the candidates to take the Olympic title. Never a Japanese woman won the Olympic title U52kg, although the last three Olympic titles went to Asia. Today in the final Nakamura defeated Ai Shishime.
What happened U57kg where not Kaori Matsumoto won the gold medal but Tsukasa Yoshida who captured her first title in the final against Megumi Ishikawa. Matsumoto lost her title and took bronze. Nonetheless it will be Matsumoto who will be seen at the Olympic Games without any doubt.
In the men's division not Naohisa Takato won the title but Toru Shishime, the number 8 of the world, Takato is number 2, but it differs almost each month. Shishime could be the man to represent Japan at the Olympic Games, but the technical staff see in Takato all or nothing, a strategical choice by Kosei Inoue who criticized Takato two years ago for his behavior. But Takato came back and won the Grand Slams in Paris and Tokyo last year. Shishime won Paris this year, a hard but understandable choice for Takato who took bronze today in Fukuoka.
Masashi Ebinuma, the undisputed choice for Rio U66kg won bronze at the All Japan on Sunday, it was 18-year old Hifumi Abe who improved last year's bronze to gold this time. Abe has the future, Ebinuma perhaps too on his way to Rio.
Shohei Ono won the title in the final U73kg against… who else then Riki Nakaya, expected and confirmed who is the number one candidate for the Olympic title. Same situation for Takanori Nagase who defeated Keita Nagashima in the final, although internationally Nagase faces more competition.
The technical staff have announced most of the Olympic selection for the Olympic Games with the Asian Championships, Grand Slam Baku and IJF Masters in Guadalajara still to come.
MEN
-60kg Naohisa Takato
-66kg Masashi Ebinuma
-73kg Shohei Ono
-81kg Takanori Nagase
-90kg Mashu Baker
-100kg Ryunosuke Haga
WOMEN
-48kg Ami Kondo
-52kg Misato Nakamura
-57kg Kaori Matsumoto
-63kg Miku Tashiro
-70kg Haruka Tachimoto
-78kg Mami Umeki
Related judoka and events
Related Judo Photos
Related Judo Videos
Related Judo News
Johann Lenz (GER)
21 years
| Result | City | Date |
| --- | --- | --- |
| 1 | Düsseldorf | 2020 |
| 2 | Osaka | 2019 |
| 1 | Tokyo | 2019 |
| 1 | Tokyo | 2019 |
| 1 | Hohhot | 2019 |
| Result | City | Date |
| --- | --- | --- |
| 1 | Düsseldorf | 2020 |
| 1 | Osaka | 2019 |
| 1 | Tokyo | 2019 |
| 3 | Tokyo | 2019 |
| 2 | Fukuoka | 2019 |