The latest Judo News offered by JudoInside.com
Henk Grol has the answer who wins the Olympic title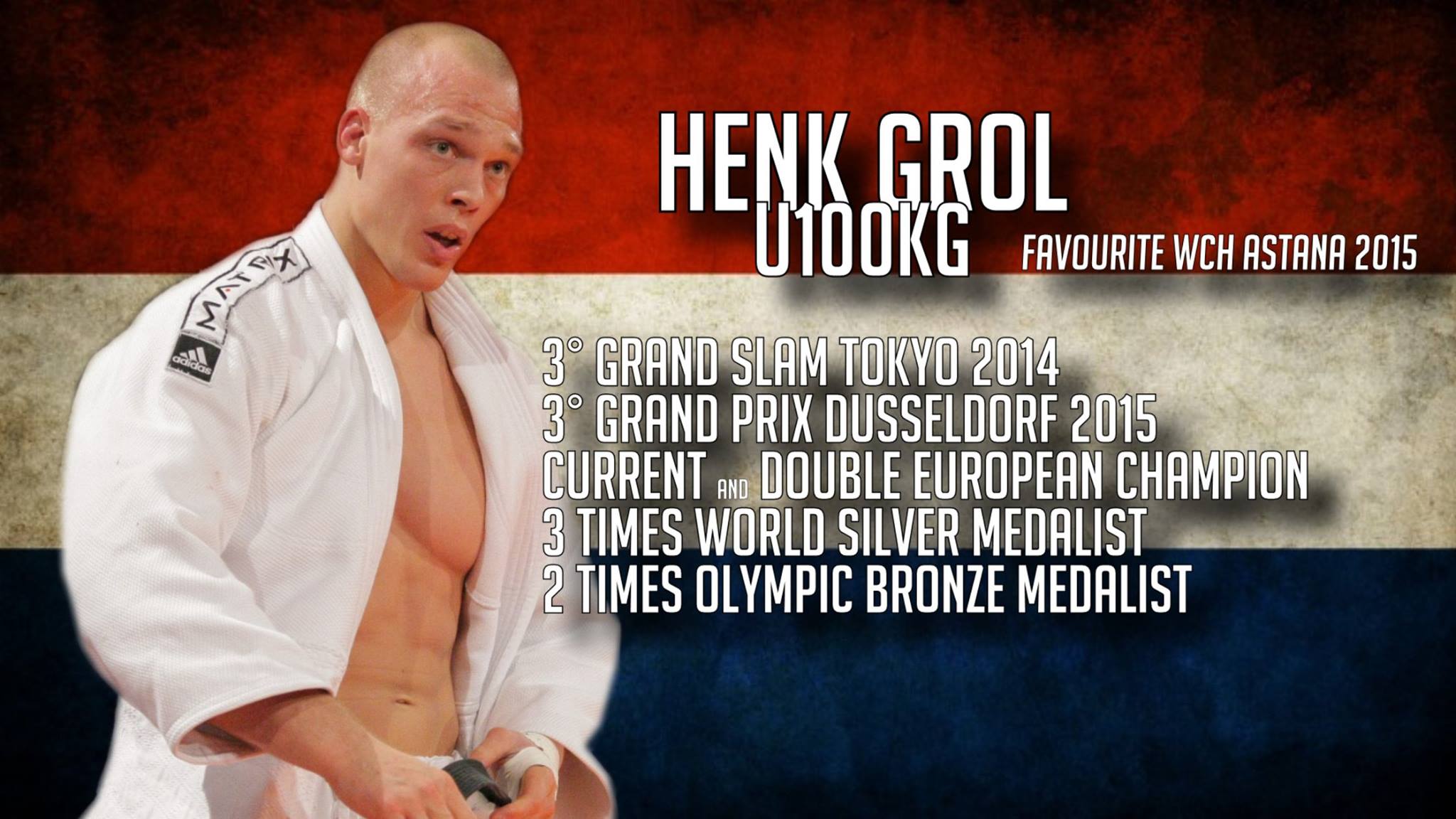 216 Days for the sixth day of the Olympic Games U78kg and U100kg Dutchman Henk Grol is struggling with his mission: Olympic gold. Judo is a struggle in general, the sport has developed, the rules have changed. The double Olympic bronze medallist lost three World Championships finals, although many would say, he won three silver medals. For Henk this is different, only gold matters in Rio.
Grol: "The front of the medal is gold, but the back side nobody sees, and it's made of stress. Judo is no mercy sport. Having a bad day, then this a tournament day can be a torture" says the 30-year old Dutchman who won the European Games title in 2015, his first European title since the rules changed in 2012 and his first since 2008.
Grol: "I've always had the will to win, and I can't let it go. If I'm not becoming the Olympic champion, then my career did not succeed. If I went for a medal, I would be a coward. "
Grol won bronze in Beijing but he believes he gave his golden opportunity away. There was much more in it that day. "After Beijing I almost threw away that medal, against the wall. " Four years later he won bronze again, but it felt different. Still… "I had the chance, I lost to someone whom I beat six times."
Three times in the world final, three times with silver. Especially in that edition in 2009 in Rotterdam when he made a huge mistake, which feels like a bad dream.
"As an athlete, and I'm the worst, you're a tremendous egoist. Always obsesses with judo, even on holidays, checking out the gym, always looking for that possibility to do an effort. But everyone is an ego if you want to be Olympic champion, but sometimes you have to step back if things don't go the way you want, but that's tough."
"I may not have the biggest talent, but I have the biggest will to win, but that's on the other hand my handicap, that pressure and sometimes I make things worse."
"I don't train because it's so much fun, cause it isn't. I do it because it has to be done and I can deal with it pretty well."
The European Games Champion lost in the first round of the 2015 World Championships, he suffered a back injury and a shoulder injury, even until the Grand Slam of Tokyo where he couldn't compete.
Insomnia has been one of his worst opponents. "There's a kind of tension in my body I took into my bed. I slept really bad; 4-5 hours is really not enough. Then a fear that you're going to give away what you've built up and you come into a circle where you do not want to be in. It cost me the Olympic Games. I still won bronze but there was more in that day."
Actually I'm quite a cheerful guy, who loves life, but judo is so important to me that sometimes I wonder 'who am I?' But I realise that the world is not depending on (my) judo, so sometimes I can laugh about it."
"But sometimes I lose my concentration, again that will to win and I know I have to take a little distance."
Who will win the Olympic Games in Rio?
Grol: "The one who is mentally the most stable will take the gold. I only shape the conditions. Being 100% fit is a condition, it's not a talent to be fit."
216 days to go and then we know the outcome.
All quotes were taken from the TV interview by Holland Sport
Related judoka and events
Related Judo Photos
Related Judo Videos
Related Judo News